Manipur COVID-19 death toll reaches 27 as two more patients die
The state on Friday reported two more deaths due to COVID-19.
---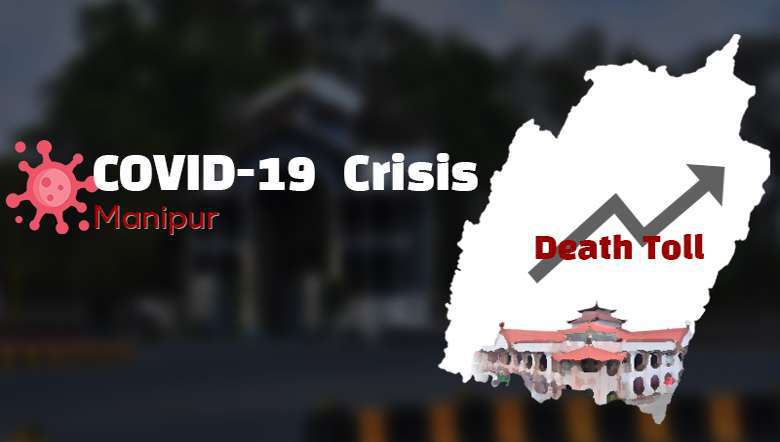 Two more patients died due to COVID-19 at Jawaharlal Nehru Institute of Medical Sciences (JNIMS), Imphal, Manipur on Friday, pushing the state's death toll to 27, according to hospital sources.
JNIMS Medical Superintendent Prof T Rajen Singh said one of the patients, a 40-year-old woman from Telepati, succumbed to COVID-19 at midnight around 12.30 a.m. She was infected with other chronic diseases such as Type 2 Deibetis Mellitus (T2DM), renal transplant and had infection of hepatitis C virus. The patient was admitted at COVID Ward
-1 of the institute on August 21, he added.

The MS also stated that the other patient was a 55-year-old personnel of the 16th Assam Rifles. The patient had comorbidity of hypertension and tuberculosis and was admitted at the COVID Ward on August 13.
Till date, the cumulative number of positive cases is 5,725 (General Population - 4251 and Central Security Personnel - 1474), according to the state health department.
In case of emergency, the public is advised to call Psychological Support Helpline Number 8787457035, 9402751364, 7629943596; Hospitalisation Helpline Toll Free Number 18001032015 and Helpline Covid-19 Common Control Room Number - 18003453818 are available 24x7.
First Published:
Aug. 28, 2020, 1:42 p.m.