Manipur government launches teleconsultation app as COVID-19 tally reaches 5,585, death toll climbs to 25
The state reported one more death while the new Covid-19 positive cases included 25 personnel from Central Armed Police Force.
---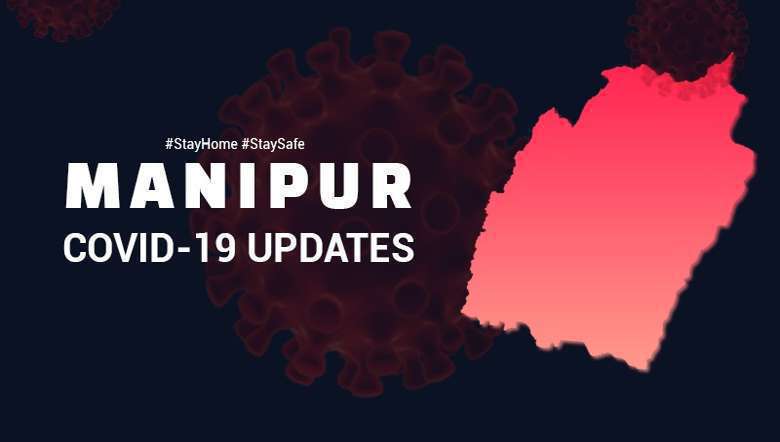 The number of COVID-19 death toll in Manipur rose to 25 and confirmed cases rose to 5,585 on Wednesday with one more death and 116 new positive cases reported from general population and 25 personnel from the Central Armed Police Force (CAPF), the state health department said.
Of the 116 new COVID-19 positive cases from the genaral population, two are returnees from other states while the rest 114 are locals with no travel history.  A total of 57 new cases are from Imphal West, 32 from Imphal East, 14 from Thoubal, four from Bishnupur, three each from Churachandpur and Noney and one each from Kakching, Senapati and Kangpokpi, a release from the COVID-19 Common Control Room stated.
All positive cases have been shifted to COVID-19 care facilities in the state and necessary medical precautionary measures like containment and contact tracing are in place, the release stated.
Meanwhile, the recovery rate of the state is at 68.55 per cent on Wednesday. One female aged 65 years from Imphal West expired at JNIMS in the last 24 hours, increasing the death toll to 25, Dr Khoirom Sasheekumar Mangang, Additional Director & Spokesperson Health Department, Manipur, said in a release.
At least 17 persons- eight each from CAPF and RIMS (8), and one from RD wing were discharged, tallying up the total active cases at 1731 and recovered cases at 3829.
Meanwhile, to ensure patients to consult government doctors through teleconsultation, state Teleconsultation and eSanjeevaniOPD at State HUB (DHS) and 11 Centers (District Hospital and PHCs) were inaugurated by the state health and family welfare minister.
eSanjeevaniOPD is the teleconsultation between patients and doctors using Smartphone and Computers/ Laptop/ Tablet with internet connection. The app is available for download on Google Play store as App eSanjeevaniOPD or visit website www.esanjeevaniopd.in from10 am to 3 pm on every working day, the release added.
As per the guidelines issued for the Unlock 3.0 by the state Home Department on August 25, its ban on social/ political/ sports/ entertainment/ academic cultural/ religious functions and other congregation are still on.
If the guidelines are violated, the penalties are:-
a) Gathering in excess of authorized number of persons on ceremonies- Rs 10,000
b) Failure to wear masks in public places – Rs 200
c) Failure to maintain social distancing in public places – Rs 200
d) Any other violation of guidelines – Rs 1,000
Healpline Numbers
The health department has provided the following helpline numbers to call in case of emergency:
1. Psychological Support -  8787457035, 9402751364, 76299435961
2. Hospital HelplineToll free number – 1800-103-2015
3. COVID-19 Common Control Room helpline number – 1800-345-3818
First Published:
Aug. 26, 2020, 6:20 p.m.