42 more Central security personnel test positive for Coronavirus in Manipur
The total number of COVID-19 confirmed cases in Manipur rose to 5,362 on Monday.
---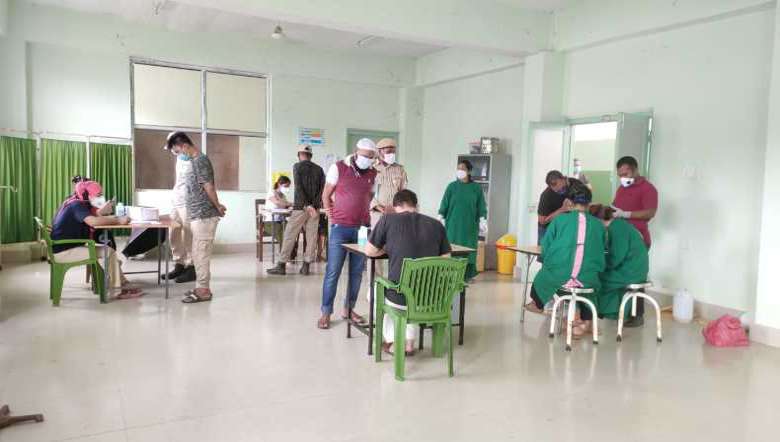 Manipur's COVID-19 confirmed cases continued to rise as a total of 116 new positive cases, 74 persons from general population and 42 personnel from the Central Armed Police Force (CAPF), were tested positive for the disease on Monday, the state health department stated.
Of the 74 new COVID-19 case, three persons (one from Kakching and two from Imphal West) were returnees from other state while the rest 71 are locals with no travel history. As a part of precautionary measures, they are being shifted to the Covid Care facilities. All necessary medical precautionary measures like containment and contact tracing are in place, a release from the COVID-19 Common Control Room stated.
The district-wise figure of new cases reported are 31 persons from Imphal West, 25 from Imphal East, seven from Thoubal, two from Bishnupur, one from Kakching, three from Ukhrul and five from Churachandpur, the release stated.
As many as 97 persons were discharged on Monday and the recovery rate is 69.24 per cent. With no official report of death related to COVID-19, the cumulative number of COVID-19 case is 5,362 with 1,627 active cases, 3,713 recovered cases and 22 deaths so far, Dr Khoirom Sasheekumar Mangang, Additional Director and spokesperson Health Department, Manipur, said in a release.
The health department has provided the following helpline numbers to call in case of emergency:
1. Psychological Support -  8787457035, 9402751364, 76299435961
2. Hospital HelplineToll free number – 1800-103-2015
3. COVID-19 Common Control Room helpline number – 1800-345-3818
First Published:
Aug. 24, 2020, 9:55 p.m.