Life's labour lost
Certain measures needs to be put in motion with the objective of changing both the mindset and unlocking strategy.
---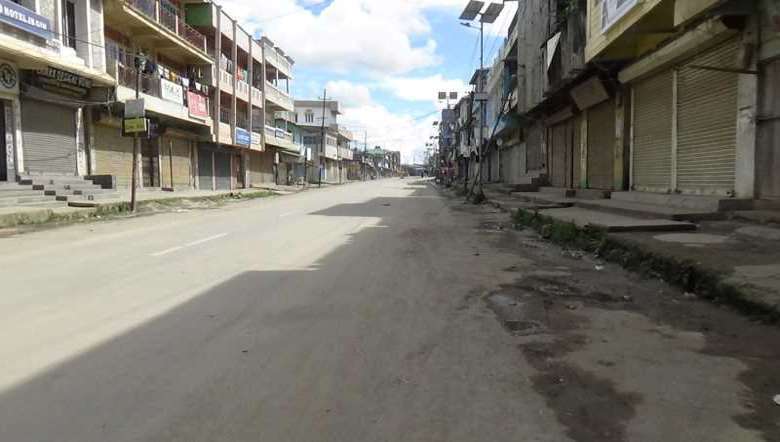 (Representational Image-IFP)
---
Despite the surge in Covid 19 positive cases among persons with no travel history, we should not be bogged down by it and lose our imagination. As lockdown is till August 31, we have time in our hands to put together our heads and chart a viable strategy for unlocking the state. Well, why are we still calling it 'lockdown' when so many restrictions have been eased like opening of item-wise shops in the Khwairamband Keithel area in groups and also standalone shops besides construction activities? Many other activities have also been eased. This is simply illogical. Yes, we understand that easing of restrictions was there before also and complete lockdown was imposed after a sudden surge in positive cases among the general population without travel history. But, we cannot go on forever in a musical chair like 'lock' and 'unlock' strategy. Certain measures needs to be put in motion with the objective of changing both the mindset and unlocking strategy. First, we need to ease the pressure on the public mind and begin unwinding the fear.
The slogan 'Stay home, Stay safe' although a safety measure is finding few takers among the poor and daily wagers besides workers in the unorganised sector who mainly survive on movement and activity. As months rolled on, anger and frustration is slowly building up and murmurs like 'both Covid 19 and hunger kills, it's all the same' is in the wind. It is because such an attitude, daily wagers and small-time vegetable vendors are coming out in the streets braving fear and rain. How long can they go on living on hand-outs from MLAs and fake social workers for months together? For them, life without activity is like a curse. They also have a pride of their own and earning through hard work and labour is their pride. We cannot go on insulting that pride. The rich and the salaried at least have their savings to pull through with life although not as before the entry of the pandemic Covid 19. The slogan needs to be changed in their favour with safety in consideration.
We had earlier talked of the plight of the market women of Imphal Khwairamband Keithel whose daily activity and social interactions were suddenly interrupted by the advent of the pandemic, and left in the lurch for months altogether. We have said, something needs to be done to compensate and console these impoverished and forgotten women whose world has been torn apart at the seams. The same case is with the poor and needy. Who knows, even a poor and working class upheaval could be in the works, if we continue to ignore the rumblings of the hungry stomachs. What if they join hands with the angry market women.
Even the fear of Covid 19 would be thrown to the winds in anger. So, right away the state government should start its brainstorming sessions with experts to unlock the state. Well, the recent input given by a few retired doctors is well meaning and refreshing. Besides several suggestions, they had called for a total community survey to ascertain the situation at hand and effectively face the pandemic. We could start from that, to free our mind of the fear of Covid for the sake of life.
First Published:
Aug. 22, 2020, 12:12 a.m.