No COVID-19 reported in Laitumkhrah, Mawpat in Meghalaya
The vast majority of rapid antigen tests carried out in various parts of Shillong have come back negative so far, the health director said.
---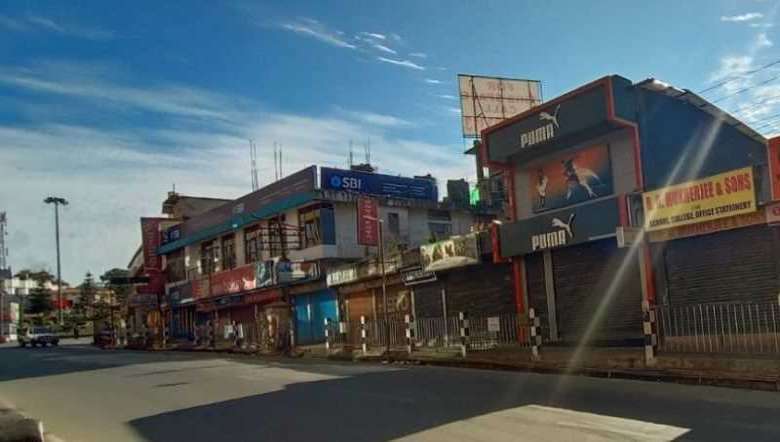 Shillong, Meghalaya (Photo: Facebook)
---
Not a single case of Covid-19 has been reported from Laitumkhrah and Mawpat area in Shillong, capital of Meghalaya, despite the hundreds of tests conducted in these areas, state Health Services director Dr Aman Warr has said.
The vast majority of rapid antigen tests carried out in various parts of Shillong  have come back negative so far, Warr said on Tuesday as Meghalaya Health Department sought to calm fears of community spread of Covid-19 in the state.
"If 50 per cent of people test positive out of several hundred random samples in a particular locality, only then can it be stated that such a locality is witnessing community spread of the virus," Dr Warr explained to reporters in Shillong on Tuesday.
Dr Warr also said that there has been no public discontent as far as random testing is concerned, with people coming forward and cooperating with the authorities to get themselves tested. He explained that, earlier, those who tested positive using the rapid antigen test had another sample taken using the more reliable RT-PCR test to confirm their status if there were only a few cases in their respective locality.
"Now, those who tested positive for COVID-19 through the antigen test have been counted as confirmed positive cases because a number of persons from a particular area had tested positive," Dr Warr said, citing the case of Rilbong, where more than 40 people tested positive during random testing in the last couple of days.
In Jhalupara, 14 people tested positive for COVID-19 out of several hundred tests and there were also three new cases in Upper Mawprem. Results from Khyndailad and Anjalee parking lot are still awaited, he added.
In all, 39 new Covid-19 cases were confirmed on Tuesday in Meghalaya, while there were six recoveries. This took the total number of active cases in the state to 766. Meghalaya has so far witnessed a total of 1,457 Covid-19 cases, with 685 recoveries, according to the state health services.
First Published:
Aug. 19, 2020, 3:20 p.m.