'Stay home' turning to be unsafe for victims of sexual abuse, domestic violence
"I stay home but stay unsafe; daily sexual abuse is killing me slowly".
---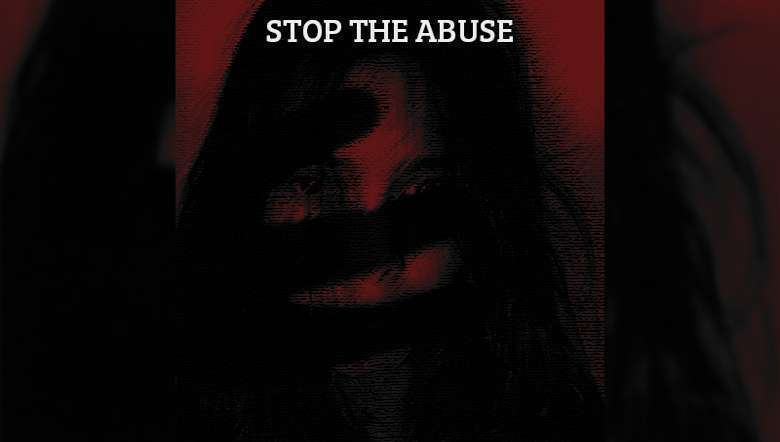 (Image by Bishworjit Mandengbam-IFP)
---
"I stay home but stay unsafe; daily sexual abuse from my husband is killing me slowly," a 34-year-old Echan (name changed) lamented, almost giving up hope of living as several questions run through her troubled mind – Is she to blame for her sufferings? What had she done wrong? Why does her husband, the man in her life, beat her mercilessly? Why should she be sexually abused when she is his wife?
A daily wage earner, Echan, used to help support her family of six members and send her four children to school by selling vegetables at the biggest market area in Imphal, Khwairamband Keithel. However, owing to the COVID-19 lockdown restrictions, she could not venture out. She stopped earning. Her husband also stopped working and earning. But more than the financial concern facing them, it is his drinking habit and the sexual abuse she had to face that has made her sufferings unbearable. During this pandemic, beating, torture and sexual abuse on her by her husband have increased, Echan said in an interaction with the Imphal Free Press.
"My husband often forced sex on me… he beats me mercilessly whenever I refuses. Due to forceful sex, the pain in my body, my heart and my mind is killing me slowly," Echan revealed. But why did she tolerate so much pain, all the domestic violence and sexual abuse from her husband?
For the sake of her four children, like several other women, she tolerated the torture and bore her pain silently, Echan said. "My eldest son is in class-11, which is a crucial stage of education. I have to think about his welfare and that of the other three kids," she said. However, with the help of her friends in the neighborhood, Echan got in touch with an NGO. Since then, she has been making candles to earn some money though it is not enough to run the family, Echan said, asking when the lockdown will be lifted.
Another woman, Elina, told IFP that her husband, who suffers from severe drinking problem, continuously abuse and harass her when he gets drunk. "He would always knock me down. But I put up with it because I loved him," she said emotionally. She said her husband never remembers the atrocities he committed on her when he gets drunk, so she would blame the alcohol instead of him. But his drinking habit became worse with the years and it has worsened during the lockdown time, Elina added.
Sexual abuse and domestic violence against women rising amid lockdown in Manipur
Like Echan and Elina, there are many women in Manipur facing similar sexual abuse and all forms of domestic violence.
When the Imphal Free Press contacted Manipur State Commission for Women chairperson M Binota, she said the number of crime and domestic violence against women in the state has increased during this lockdown time.
The type of domestic violence and causes, however, differ according to the status of family, Binota said. She said that domestic violence in the state factored by economy-related issues and husband's alcohol addiction are greater among the poor sections. Alcohol consumption by men increases violence against women, both inside and outside the home, she said.
In rich families, the new trend is a case of distrust between the couple, Binota said, explaining that the problem develops when most women who are educated and have access to social networking start spending more time on social sites. When a husband complains about it, the wife would start to talk about equal rights and it would trigger the fight between them, resulting in physical abuse of the woman in many cases.
Binota also said some cases are related to women indulging in extra marital affairs. She said that while taking up several cases for counseling, a woman stated that she did not like her husband's money and buildings that she wanted to spend more time in pleasure and enjoyment, including marital affairs.
During this COVID-19 pandemic and lockdown to halt the spread of coronavirus, the efforts to protect lives have also put the vulnerable group at risk. Women and children who live with domestic violence have no way to escape from their abuses during the lockdown. Most of the domestic violence cases in the state are physical assaults committed by drunken husbands and fathers.
Mentioning the previous year cases, Binota said the commission registered around 50-60 cases of domestic violence in Manipur. This year till July, the commission has registered 20 domestic violence cases and five cases related to women property rights, in the state. She said bigamy cases is also rising in the state.
When the victims and the perpetrators are shut inside the same house amid lockdown
The chairperson pointed out that while the concept of social distancing and staying home can mitigate the crisis, many women are finding it hard to file cases of domestic violence against them as the victims are locked in with the perpetrators for months together in view of the pandemic.
When hit by the threat of poverty and hunger
However, the increased violence is not due to physical confinement alone, but also frustrations caused by the economic downturn as the result of the pandemic which is affecting both men and women alike. It has caused massive economic dislocation often accompanied by the threat of hunger and poverty to both the rural and urban poor, Binota said.
Sobita Mangsatabam, secretary of Women Action for Development (WAD), also told the Imphal Free Press that apart from long confinement at homes during lockdown, economic problems in poor families is one major issue behind domestic violence.
According to the National Commission for Women, 587 registered complaints from March 23 to April 16 this year, out of which 239 were related to domestic violence.
Is the helpline a help for the victims of domestic violence?
There may be many more unreported cases, as women in poorer sections may not have the knowledge of helpline numbers provided to register complaints.
Binota said with the number of complaint calls increasing, the commission is also facing the problem of counseling through phone calls. Sometimes women with high emotions require a lot of comforting. However, the commission is trying its level best to sort out the complaints and has been encouraging more women to speak out.
Sobita also noted increased the number of violence against women during the lockdown. She said there are above 30 domestic violence cases registered with WAD since March to the first week of August. While the most common form of violence is physical violence, cases of sexual violence are also reported this month, she added.
Sobita said that a large number of women continue to remain a battered lot within the confines of their homes. Wife beating and domestic violence against women is a reality in the state. Many women suffering from domestic violence are facing difficulty in getting help due to the lockdown. The commission has given a phone number to call for help, but that is only for name sake, as most of the women are not aware of it and poor women do not have access to phones, she said.
Stressing that it is not easy to solve domestic violence cases like giving punishment to accused, Sobita said that categorical methods of counseling for the victims are required. Also, increasing use of mobile phones and social networking platforms is affecting relations between couples and cases of extra marital affairs is also on the rise in the society, resulting in varied forms of violence against women, Sobita added.
First Published:
Aug. 18, 2020, 8:08 p.m.