No gender discrimination, harassment by VC: NEHU clarifies
The North-Eastern Hill University has issued a clarification, stating that attempts are being made to malign NEHU which affects the overall perception, ranking and image of the premier University in Shillong, Meghalaya
---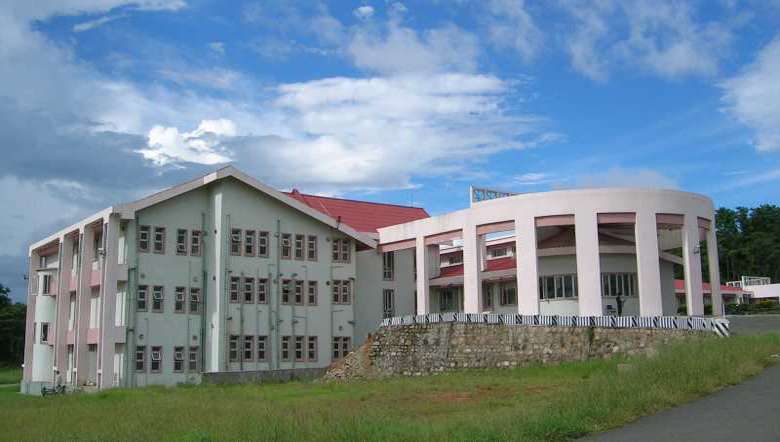 North-Eastern Hill University, Shillong, Meghalaya (PHOTO: WP)
---
Concerning allegations against the North-Eastern Hill University (NEHU) for gender / community discrimination / harassment issues pertaining to its faculty, NEHU has clarified that the action taken by the University has nothing to do with any of the mentioned allegations.
Such allegations by any stakeholder is nothing but an attempt to malign NEHU which affects the overall perception, ranking and image of the premier University, the university state in a release.
The general public is already aware that NEHU is a Central University and receives its funding from the Government of India to run its academic administrative and financial affairs, in the best interest of the students and society, NEHU stated.
Therefore, various directions issued from time to time by the Government of India, concerned Ministry such as the MHRD and the UGC need to be followed. Also, the provisions of Acts and Statutes, General Financial Rules (GFR) and Service Conduct Rules among others are to be observed by all, the release stated.
As per NEHU Act and Statutes, the President of India is the Visitor of the University. Any directive from the visitor must be complied and implemented by the University / stakeholders, it mentioned.
Further, it stated, as per NEHU Act and Statutes, the Executive Council is the Principal Executive body of the University consisting of members who hold the office for a certain time. Therefore, the EC members must comply with the directives of the visitor (President of India), it stated.
Some of the Executive Council Members, including a lady member, did not comply with the directives of the visitor and also did not perform the duty as EC member as provided in the NEHU Act and Statutes, in one of the EC meetings, the release stated.
The vice-chancellor and NEHU Administration holds in high esteem the dignity of all the women employees including Faculty / Non-teaching staff/students and also exhibits due respect for the sentiments / rights of all communities including Tribal Communities, it added.
NEHU follows zero tolerance for any offence and harassment to women and the University does not discriminate on Gender / Communities, in Service matters and Conduct Rules.
Further, NEHU respects the constitutional bodies like ST Commission / Women Commission and any action taken by NEHU has nothing to do with gender issues/community to which the lady member belongs. Similarly, in another case, two heads of departments which include a lady professor were removed temporarily for non-compliance of MHRD direction regarding online classes, it added.
 
First Published:
Aug. 18, 2020, 8:57 a.m.