Manipur Covid-19 death toll rises to 16
Three more COVID-19 deaths were reported in Manipur on Sunday.
---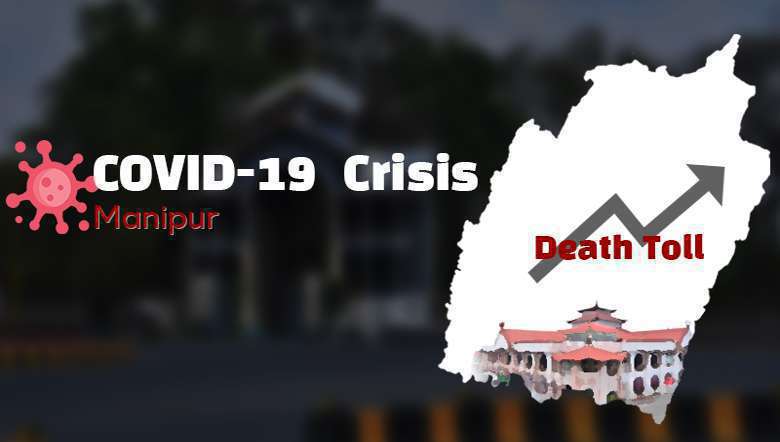 COVID-19 claimed three more lives in Manipur on Sunday, taking the death toll to 16, official sources said. 

Two of the victims was treated at the Regional Institute of Medical Sciences while the other at the Jawaharlal Nehru Institute of Medical Sciences (JNIMS), Imphal. 

Medical Superintendent of RIMS, Prof Ch Arunkumar Singh stated in a release on Sunday that one 73 years old man from Imphal West, and a 44-year-old of 182 BN BSF Korengei died of COVID-19 today. Another patient, a 94-year-old man from Thoubal district, also died.

Stating about the health condition of the deceased, he said that the patient was admitted to RIMS on August 14 under the department of Nephrology as he suffered from chronic kidney disease, uraemic encephalopathy, severe anaemia and COVID associated pneumonia.

Despite providing intensive care, the patient died at around 9.40 am, he added.

Arunkumar said that the body is kept in RIMS Morgue following the advisory note of government of Manipur and RIMS SOP for handling COVID-19 death bodies.

The patient who died at JNIMS was from Wahengbam Leikai. He had undergone multiple organ failures along with acute respiratory distress syndrom, the release stated. He was admitted at JNIMS on August 14, he added
First Published:
Aug. 16, 2020, 5:21 p.m.