When will remote villages in Northeast India get uninterrupted network connectivity - PM Modi has a sure answer
Every village in India will be connected in the next 1000 days, Prime Minister Narendra Modi said.
---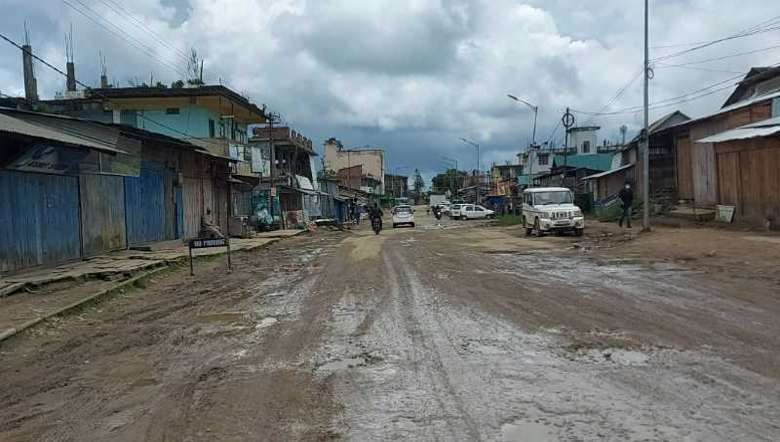 Representational Image (PHOTO: IFP)
---
No doubt, the world today is living in the age of high technology and rapid evolution. Incredible India is gaining momentum as Digital India. High time the country pace up and all the remote villages in Manipur and other states of Northeast India get uninterrupted network connectivity.  But when?  In the next 1000 days, Prime Minister Narendra Modi proudly announced, speaking from the ramparts of Red Fort in Delhi on Saturday.
"In the coming 1000 days, every village in the country will be connected with optical fibre cable," the prime minister said in his address to the nation on India's 74th Independence Day, August 15.
Participation of rural India and villages in Digital India is important for balanced development of India, Modi said, adding, "To enable it we will rapidly expand our optical fibre network to reach all the six lakh villages within 1,000 days".
Not only villages in Manipur but in all rural areas of Northeast are among the six lakh villages for OFC connectivity.
More than Digital India as a factor prompting the need for OFC connectivity, today smooth network connectivity is an essential lifeline for survival in the Coronavirus-driven world, where people are told to stay home and maintain physical distance from each other to stay safe. But man is a social animal. The world needs to remain connected for its own survival. Going fully digital seems to be one of the keys to survival of the masses in this COVID-19 situation.
Responding to Modi's announcement, Union Electronics & IT and Communications Minister Ravi Shankar Prasad tweeted:  "Today you have entrusted Department of Telecommunications with the responsibility to connect all the villages of India by optical fibre Internet in 1000 days. It's a game changer for Digital India. With your inspiration we will do it."
Hopefully, villages in Northeast India would not have to wait too long given the commitment by the top leaders. While promises are easy to make as they can be broken, policy implementation are often hampered by bottlenecks in various forms. Now that most of the students and working migrant population have returned to their native places in the rush for survival amid the COVID-19 pandemic scenario, network connectivity has become an essential lifeline. Without proper network connectivity, their survival in digital India is at stake.
The prime minister also said that Lakshadweep will be connected with submarine optical fiber cable. "We have around 1,300 islands. Keeping in mind their geographical location and their significance in the development of the nation, work to begin new projects in some of these islands is underway. We have chosen some islands for rapid development. Recently, we connected Andaman and Nicobar Islands with an undersea cable for a better internet. Next, we will connect Lakshadweep," he said.
Earlier this week, Modi inaugurated the first-ever undersea optic fiber link between Chennai and Andaman and Nicobar to ensure high-speed broadband connectivity for the Union Territory (UT) at par with services in the cities like Delhi and Chennai.
OFC connectivity to the villages and submarine OFC to the Lakshadeep islands will help the people in rural areas and villages and those in Lakshadweep islands in getting cheaper and better connectivity and all the benefits of Digital India, especially in improving online education, tele-medicine, banking system, online trading, boosting tourism and skill development etc, the Information and IT Ministry stated.
It may be mentioned that Modi also said in his speech that before 2014, only five dozen panchayats in the country were connected with optical fiber cable. In the last five years, nearly 1.5 lakh gram panchayats in the country have been connected with optical fiber cable. Now, six lakh villages in India awaits OFC connectivity.
First Published:
Aug. 16, 2020, 10:51 a.m.