Nation indebted to health workers, security forces, says President Ram Nath Kovind
President Ram Nath Kovind addressed the nation on the eve of Independence Day- August 15
---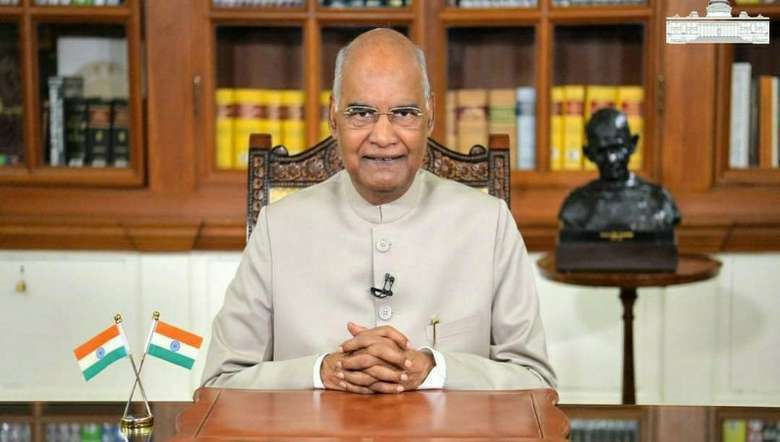 President Ram Nath Kovind (PHOTO: Facebook)
---
As India gears up to observes the 74th Independence Day on Friday, August 15, amid the Coronavirus pandemic, President Ram Nath Kovind on Thursday addressed the nation and said that the nation is indebted to all health workers in the country who have been working tirelessly in the fight against the pandemic that has claimed over 48,888 lives of the 2,506,247 affected so far.
Apart from the coronavirus warriors, the president also saluted the brave Indian soldiers who sacrificed their lives while defending the country's borders while the world is battling the coronavirus attack.
"Those worthy sons of 'Bharat Mata' died for national pride. The country salutes the martyrs of Galwan Valley… Their bravery in combat has demonstrated that while we believe in peace, we are also capable of giving a befitting response to any attempt of aggression," Kovind said.
As many as 20 Indian soldiers were killed in the clash with the Chinese PLA at Galwan Valley in eastern Ladakh on June 15. "We are proud of our security forces who protect the borders and safeguard our internal security," he added.
The president also highlighted the 'Aatmanirbhar' initiative of Prime Minister Narendra Modi and the construction of the Ram temple at Shri Ram Janmabhoomi in Ayodhya.
Meanwhile, Vice President M Venkaiah Naidu also greeted the people on the eve of 74th Independence Day of the country and called for building a "peaceful nation where a billion plus dreams find expression and fulfillment".
"I convey my warm greetings and good wishes to the people of our country on the joyous occasion of our Independence Day… I pay my tributes to those freedom fighters who made countless sacrifices to build an independent nation and to secure a bright future for it.
"Let us also remember with gratitude the martyred heroes of our struggle for independence who laid down their lives for the cause of freedom," Naidu said in his message to the nation on the eve of Indpendence Day.
The vice president, in his message, called upon the people to build an India the patriots aspired for.
"The most meaningful tribute we can pay to these patriots is to build an India they aspired for. On this Independence Day, let us renew our commitment towards building a united, strong, prosperous, inclusive and peaceful nation where a billion plus dreams find expression and fulfillment," Naidu said.
"May this Independence Day bring amity, harmony and prosperity in our country," he added.
First Published:
Aug. 14, 2020, 9:18 p.m.