Manipur Speaker Y Khemchand accepts Congress MLA Paonam Brojen's resignation
The speaker on Friday accepted the resignation of Wangjing Tentha Congress MLA Brojen.
---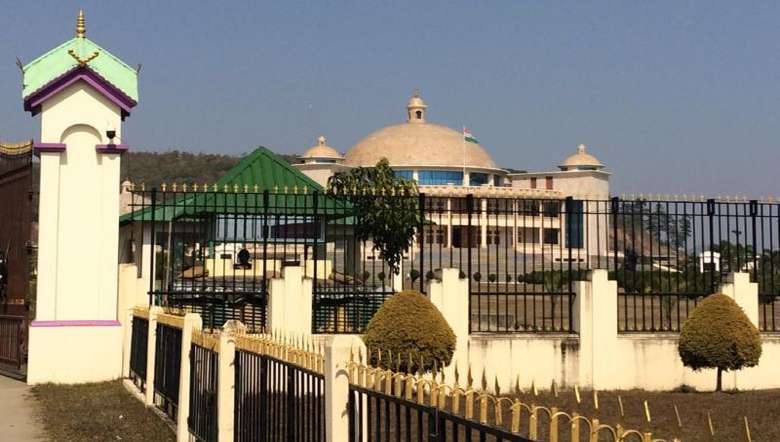 Manipur Assembly building (PHOTO-IFP)
---
Manipur Speaker Y Khemchand Friday accepted the resignation of Paonam Brojen as Congress MLA of Wangjing Tentha constituency in Thoubal district of the state.
Congress member Brojen had tendered his resignation along with five other party leaders from the primary membership of the Manipur Pradesh Congress Committee on August 10. The five were Wangkhei MLA Okram Henry, Saitu MLA Ngamthang Haokip, Wangoi MLA Oinam Lukhoi, Singhat MLA Ginsuanhau and Lilong MLA Md Abdul Nasir.
While the Speaker accepted the resignations of the five Congress members on August 11, Brojen's resignation was kept on hold as a disqualification petition against him was pending in the Speaker's Tribunal.
Hearing the case on Friday, the tribunal dismissed the disqualification petition as "no evidence" was found of the allegations levelled againts him of joining the BJP.
Although Brojen was not disqualified by the tribunal, he had submitted his resignation letter. Hence, his resignation was accepted, the tribunal sources said.
With the resignation of Brojen being accepted, the 60-member Manipur House, which was earlier reduced to 48 legislators following the resignations of five Congress MLAs, has been reduced to 47 legislators. With it, 13 seats in the state assembly are now lying vacant.
It may be mentioned that amid the ruskus created by the opposition on the one-day special assembly session, the Bharatiya Janata Party-led coalition government headed by CM N Biren Singh won the vote of confidence. Biren managed to prove the majority of his government in the House with a voice vote.
First Published:
Aug. 14, 2020, 11:58 a.m.