Pandemic Challenge: Beyond the politics of definition
The ways of definition tell how our leaders are positioning questions of life and death of Manipuri people vis-a-vis the powers that be in New Delhi. Now is not a time for a politics of definition. Now is a time for national consensus. Call it by any name, we are now confronted with rising COVID-19 cases of which the origins we cannot trace.
---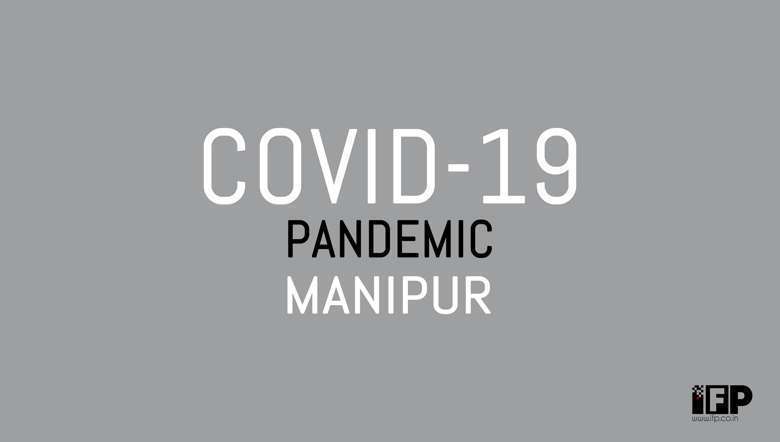 Manipur Speaker Y Khemchand Singh has observed that community transmission is on. Chief Minister Nongthongbam Biren Singh is still in a mood to call it local transmission. Education Minister Th Radheshyam Singh prefers to call it 'on the verge of community transmission'. Earlier experts called  it 'cluster' transmission. So, the definitional transmission is from cluster to local to on-the-verge-of-community transmission to community transmission. The ways of definition tell how our leaders are positioning questions of life and death of Manipuri people vis-a-vis the powers that be in New Delhi. Now is not a time for a politics of definition. Now is a time for national consensus. Call it by any name, we are now confronted with rising COVID-19 cases of which the origins we cannot trace. Every citizen is now exposed to the risk of becoming a potential carrier in the spread, unwittingly. This is truly alarming.
Professor Y Mohen Singh, Retd Superintendent, RIMS and present chairman, International Red Cross Society, Manipur Branch, Dr RK Nimai Singh (Retd IAS), a tested seasoned administrator and General Secretary IRCS are among those leading warriors in this fight against the pandemic. Under their leadership, trained volunteers of ICRS received thousands and thousands of returnees at Jiribam station, on their way to quarantine centres. These two gentlemanly and amiable leaders have already warned us on the dangers of exposing untrained volunteers to the vagaries and uncertainties of quarantine centres. They have given objective, expert, and valuable suggestions. Had these been heeded to, things might have been different. But then there is still time. I feel that what these two leaders say must be given a sincere, serious and patient hearing.
Manipur's medical fraternity—doctors, nurses, logistic support staff—gave an inspiring and heart-warming response to the pandemic challenge. They risked, so they that we live. My hats off to our brave warriors and brave hearts.
Expert technicians, virologists and logistics support staff working round the clock in the silence of the laboratories at the testing centres, giving the best of their energies in poring over the samples, command my deepest respect. On their precision depends our survival. They are people who really matter as far as this fight against the pandemic is concerned.
Security personnel in the line of duty, bearing major brunt of maintaining law and order, risking their lives—well, they deserve our profound gratitude and well wishes. People of Manipur saw a rare display of community policing.
Our CSO's have also displayed a rare exuberance of energy in their care of the people in the face of the pandemic. They have truly demonstrated what the category of care means in the truly Heideggerian sense. To be sure, I do believe that this exuberance could have been more creatively, effectively, and professionally channelised. This is a point repeatedly explained by Prof Y Mohen and Dr RK Nimai. Not only that, IRCS has been organising volunteer's training camps and awareness camps precisely with this objective. I cannot hope to do better.
Beauty of Manipuri media lies in their reporting from the far-flung battlefronts, so to say. They have given us healthy shock every now and then by their reporting on the fate of the abandoned and underprivileged. Their coverage of the present pandemic is no exception. They have served the state and people of Manipur well.
The government of Manipur under the leadership of Nongthombam Biren Singh deserves a heartiest congratulation for leading Manipur people's fight against the pandemic. Earlier, testing samples were used to be sent to National Institute, Pune. Now, we have walked a long way towards self-sufficiency. We have started developing our own testing infrastructures. Of course, given the scale of the challenge confronting us, there is a crying need for exponential expansion of testing infrastructures. In the last four-five months, the government of Manipur has been able to welcome home safely thousands and thousands of returnees from different parts of India. This, in itself is not a mean achievement by any standard.
The real battle, however, is coming up in the very near future. We have to be united, firm and strategically adaptive to put our house in order and survive. I have no moral or professional rights to make any suggestion or recommendation. I can only make some impassioned plea.
First, identification of the right paradigm. At the moment, two contesting paradigms. One is, saving life or reverence of life or live and let live paradigm. If you have life, you have everything. In the words of Narendra Modi, Prime Minister of India, "Jaan Hain To Jahan Hain" (Live by all means and the universe will be yours). I find this paradigm robust, vibrant, optimistic, exuding confidence and in keeping with the civilizational values of India. Life cannot be put under suspension. Living is pressing and important. All other things, development, growth, building of infrastructure etc., etc., can wait. Therefore, wipe out the last vestige of this killer virus. Make Manipur green, make India green, make the world green. This is the paradigm I would love to vouch for, at any cost.
The other paradigm is, learning to live with corona. The crux of the matter, this paradigm seems to say, is that corona is here and it is going to stay. So, why not settle for 'business as usual' with corona as the strategic partner? I totally reject this paradigm. Reason is simple. No matter how much we learn to live with corona, corona is not going to learn living with human beings. It is as if corona is having second thoughts on the evolutionary view that men is at the crowning apex of all creatures, and therefore, does not consider learning to live with human beings a virtue. Any love story if there be between corona and human beings, the love relation is bound to be asymmetrical. This leaves human beings with only one exclusive Either, Or choice, to kill or to be killed. Learning to live with corona paradigm is bound to collapse on this exclusive Either, Or Second, once the right paradigm is agreed upon, the next decisive step is, qualitative intensification and quantitative exponential expansion of Testing. Testing accurately completed implies 60 per cent of the battle won. People's cries for testing are coming up from all the districts.
Thoubal's case is truly agonising—a tragedy known to everybody. People's dire need for testing must be addressed. Even the prime minister has given a call to test groceries, shops and vendors. In fact, we should have thought of that even before the Prime Minister tells us to. The paradox of hyper centralization is; you do what you know is to be done, only when you are told to. This leaves both the Centre and the Periphery cursing at one another at the end of the day. A viable strategy for combating the present pandemic has to be polycentric. This does not mean that monocentrism is to be ruled out altogether. NO. A harmonious balance is to be blended between monocentrism and polycentrism so that initiative at the grassroot level is not smothered.
Top priority, therefore, should be given to exponential expansion of high quality testing facilities, both elaborate and dependable. Money should not be a problem. Over and above the tax payer's money mopped up by both the Central and state government, generous contributions will be forthcoming from the people of Manipur.
The chief minister has only to give a clarion call. It must be made mandatory for private players in health and hospitality to command their own testing facilities so that customers are not refused service on the ground that they do not have a negative certificate. Service providing firms have the privilege to present their bills and get them honoured. But, business ethics and professional ethics dictate that before refusing a customer they exhaust all the available options and modalities that empower them to provide service. To those recalcitrant firms unmindful of their obligations, the message from the state must be loud and clear; oblige or we call it a day for you. A pregnant woman from Senapati at the threshold of childbirth was refused admission by five hospitals in Imphal, finally landing at the precincts of Shija Hospital—breathing her last before admission—well, this should not have happened. That's it. Madonna Herself must have shed tears. And I am sure her tears have washed God's lotus feet.
Third, surging infections among the security personnel and more so, among the central paramilitary personnel nearing one thousand is a matter of grave concern. For one, our security jawans are in strenuous active service and they need to be in good health. On top of this, the nature of their service is such that they are bound to come into close contact with people. So, if security personnel are infected, so will be the people they come across. This makes community transmission exceedingly fast. Unwittingly to themselves, infected security personnel can become active agents of community transmission.
Security organisations like Assam Rifles, CRPF, SSB etc., occasionally organise public relations with cross-sections of the people. Infections if any among members of these organization is likely to spread to the people. Likewise, infections among state security forces are also on the rise. It is for the state government to closely monitor and contain active cases if there be any.
The state government has no jurisdiction over the central forces. However, when stationed in the soil of Manipur, the state government is supposed to have some shared jurisdiction or say on the nature of deployment, posting, health concerns, the kind of containment zones to be organised in the face of the pandemic, the quantum of deployment etc. I hope our deployment of central forces is commensurate with our security concerns. Media report is that our neighbouring state Nagaland has decided to put on hold further induction of central forces till September on health considerations in the face of the pandemic. I think it is imperative for the Government of Manipur to put forward Manipur's viewpoint on these issues to the Union Home Ministry, firmly and persuasively.
Fourth, adoption of a wise and humane policy as regards migrant labourers with high risk of infection from outside the state. To begin with, illegal migrant labourers from Bangladesh, Nepal and Myanmar posing as Indian citizens with fake documents are to be detected and deported.
Manipur has to evolve fast towards self-sufficiency of skilled as well as unskilled work force to meet rising demands in all the sectors of the economy. We must constantly remind ourselves; nature and demography abhor vacuum. Let there be no such chance vacuum in Manipur's body polity. Construction of infrastructures which can wait for normal times may be frozen for the time being. This will rule out induction of migrant workers from outside the state, which is precarious and uncertain in the face of the present pandemic. The construction of railways, for example, can wait. Of the railways, Gandhi said in Hind Swaraj; "But for the railways, the English could not have such a hold on India as they have. The railways, too, have spread the bubonic plague (now coronavirus—my comment). Without them, the masses could not move from place to place. They are carriers of plague germs (read coronavirus—my comment). Formerly, we had natural segregation (which would have saved us now—my comment). Railways have also increased the frequency of famines (read virus transmission—my comment), owing to facility of locomotion. Railways accentuate the evil nature of men. Bad men fulfil their evil designs with greater rapidity. (Gandhi, Hind Swaraj, Navajivan Trust, 2011)."
Gandhi's message rings the bell loud and clear; if human nature is such an evil, which men proudly calls 'civilization', then wherever men go, there they will spread the disease of civilization. Men become a superpower, but in the end makes a gift of Coronavirus. A happy ending? Ooof?
My last appeal—if at all appeals are not outdated. A little bit of care among human beings for each other—that will do the trick. But I am seeing men are religiously attracted towards the spread of the virus—secularist or fundamentalist or even otherwise.
(The views expressed are the writer's own)
First Published:
Aug. 11, 2020, 3:20 p.m.