Families of daily wagers worst affected during lockdown: People's task force
PTFC demanded the authority concerned to be transparent on COVID-19 policies
---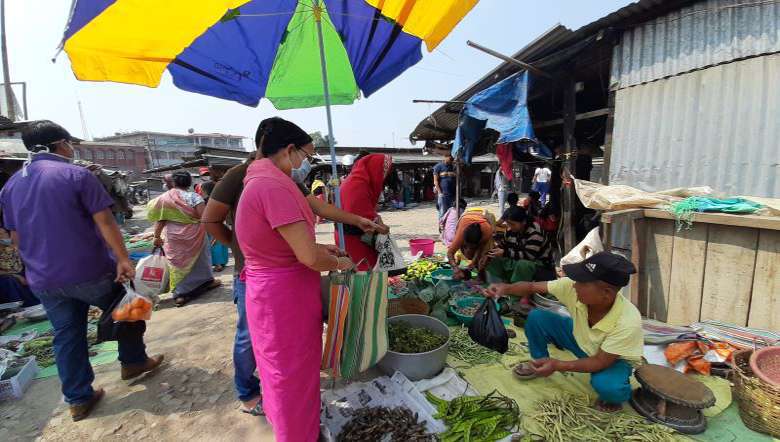 (PHOTO: IFP)
---
Authorities concerned should be transparent about the governemnt policies on COVID-19 pandemic, Peoples' Task Force for COVID-19 (PTFC) said on Monday.
The PTFC said in a release that the present COVID-19 pandemic is getting serious as the situation is entering community transmission.
As many as 3,753 people are infected by the virus and out of which 118 positive cases do not have any travel history. This clearly shows the alarming situation of community transmission in the state, and to be more crucial, 11 people had died due to COVID-19 related issue in the state, said the release.
It continued that every section of the society is facing immense hardship due to the lockdown but considering the current situation, people are bearing so many challenges by any means. The most affected sections of the society are the members of the families who earn on daily basis, it added.
In the release, PTFC has expressed its discontentment stating that healthcare workers had to manage their duty with inadequate PPEs. The state government should focus on enhancing the manpower in health care sector and must be concerned in improving the facilities of health care.
The state government should chart out proper strategies with the help of the fund sanctioned by the Central government to fight COVID-19 instead of just imposing lockdown, it added.
The release said that in collaboration with Indian Red Cross Society, State Branch, Balaram Khun Mamang Leikai COVID-19 Task Force and Development and Protection United Voluntary Organisation, PTFC has jointly conducted a one-day awareness programme on COVID-19 at Keishamthong Moirang Ningthou Leirak.
As a part of the programme, a Local Task Force for COVID-19 Keishamthong Moirang Ningthou Leirak was also formed, it added.
 
First Published:
Aug. 11, 2020, 7:02 a.m.