Is India's COVID-19 scenario worsening?
For the third consecutive day, COVID-19 cases in India have surged by more than 60,000.
---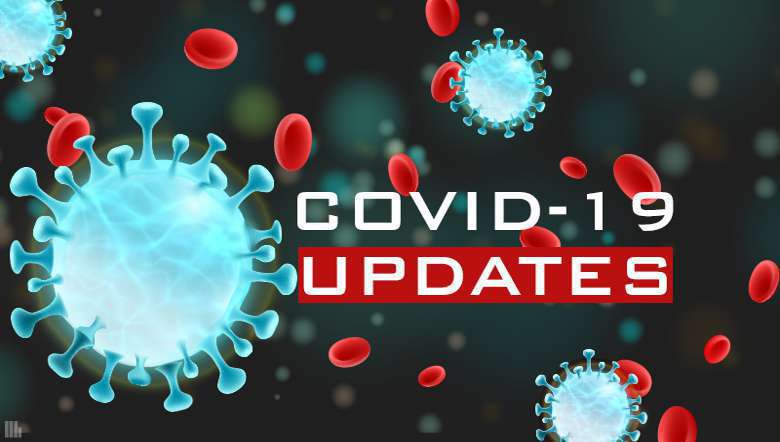 India's COVID-19 recoveries surged to 14,80,884 with record 53,879 more people having recovered from the illness, taking the recovery rate to 68.78 per cent, the Union Health and Family Welfare Ministry said on Sunday. The ministry also said that the nationwide COVID-19 tally crossed 21 lakh on Sunday with the highest single-day report of 64,399 Coronavirus positive cases. Hence, while the number of recoveries is high, the number of single-day spike is also increasing.
The country's COVID-19 death toll rose to 43,379 with 861 more succumbing to the disease so far, though the fatality rate has dropped 2.01 per cent, according to the ministry. So, where does that leave the country? Is India's COVID-19 scenario worsening or easing out?
Today, the total coronavirus cases have touched 21,53,010, including 43,379 deaths, according to the Health Ministry. But, with the recovery rate moving up, the country has 6,28,747 active cases, much lesser compared to the number of recoveries.
However, this is the third consecutive day that the COVID-19 cases have surged by more than 60,000.
And, not to mention other parts of the country, the number of positive cases and death toll in the Northeastern region is increasing by the day.
Of the total 43,379 deaths, Assam has reported 140 deaths, while Tripura's death toll has reached 41, Manipur 11, Nagaland seven, Meghalaya six, Arunachal Pradesh three and Sikkim one, according to the Health Ministry data. It states that over 70 per cent of the deaths occurred due to comorbidities.
Of the confirmed cases, Assam today has 57,715, the highest among the Northeast states, followed by Tripura with 6,161 cases. Manipur has 3,635 confirmed cases so far while Nagaland has 2,688 cases, Arunachal Pradesh 2,117, Meghalaya 1,061,Sikkim 860 and Mizoram 608 cases.
First Published:
Aug. 9, 2020, 2:45 p.m.