Policing in Covid Times
Negligence has led to several positive cases of Covid 19 among the police force. And for it, responsibility has to be fixed.
---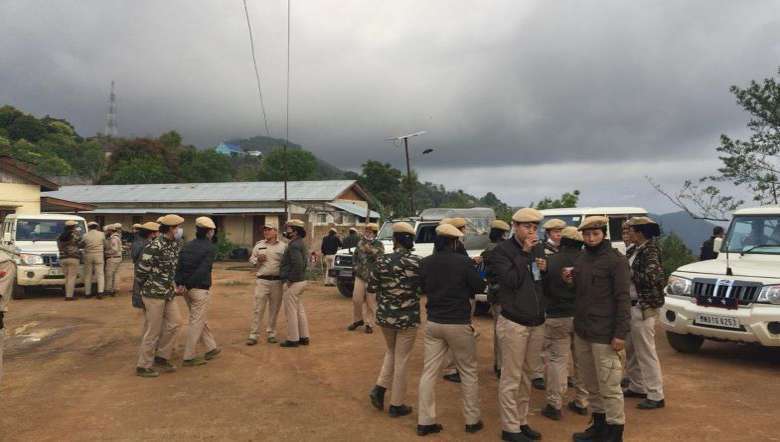 As we suggested earlier, a Standard Operating Procedure for police on or off duty is a need of the hour with Covid-19 positive cases rising among policemen in the state. The Union Home Ministry did issue guidelines and a protocol on prevention of Covid-19 for police/security personnel managing public as early as May 2. The state home department must have received the circular and we wonder what the department has been doing with it. Every state seems to have developed an SOP of its own based on the guidelines. Perhaps, they were busy collecting fine from lockdown and curfew violators and it occupied too much of their mind.
The fine became revenue and it runs into several lakhs of rupees. Regular updates on the revenue collection are issued by the department, as if it was an achievement of sorts. To us, it is sheer negligence of responsibility to the force and the state as well. The negligence has led to several positive cases of Covid 19 among the police force. And for it, responsibility has to be fixed.
Police and security personnel are among the frontline workers performing duties to implement lockdown orders and government guidelines for containing the spread of the disease. Since they have to interact with the public on a daily basis, they are likely to be more vulnerable to the coronavirus disease (COVID-19). In SOPs developed in other states, unnecessary contact at routine checkpoints or examination of documents are discouraged.
But, here in Manipur one will find many checkpoints scattered especially in and around the city, where lockdown violators are routinely stopped, documents checked and fine collected. Police higher-ups forget that this pandemic is not a circus, where gatekeepers collect tickets at entry points. The concept of social distancing means one has to avoid all possible forms of direct contact and to maintain a safe distance. Yes, physical distancing is maintained among those detained and police make them stand or sit apart while their documents are checked.
The Home Ministry missive also talks about a second line of defence to ensure sustainability of COVID-19 control strategy. Plans have to be drawn up on how to make up for the police personnel who may be rendered ineffective due to COVID infection during the pandemic.
Home Guards, Civil Defence, NCC cadets, Scouts and Guides and Student Police Cadets may be utilised in areas where there are not imminent law and order issues. They can especially be of help in maintaining order at the relief centres and in facilitating the maintenance of supply chain and for coordinating other essential services. We wonder, whether the state police biggies have put together their heads on this second line of defence.
Delhi Police is giving a major thrust to digitalisation. Documents can be shared via whatsapp or email. SHOs have been instructed to hold briefings or meeting with the staff in a manner involving least physical contact in all the police stations. SHOs have been asked to form a WhatsApp group of all police personnel, for sharing important information. Police stations are asked to have a separate place earmarked for visitors and to interrogate accused persons in the lock-ups only.
The instruction further says, visitor complaints should be received at tents outside the police stations, and all police establishments including vehicles must be cleaned thoroughly by using sanitizers at least twice every day. In case of arrests, it should be done only in important cases. If the offence is bailable, then bail should be granted at the spot. In case of suspects arrested in non-bailable cases, they have to be taken to the sub-divisional detention centres instead of a police station. The suspects also have to undergo a COVID-19 test before being produced before a magistrate or remanded in a prison.
Delhi Police is one of the busiest police establishments in the country. If they had the time to consider the issues of safety of police personnel in Covid times, why are we not considering it? Excuses will not be accepted. Heads have to roll.
First Published:
Aug. 3, 2020, 12:15 a.m.