Union Home Minister Amit Shah tests positive for COVID-19
Union Home Minister Amit Shah on Sunday tweeted that he got COVID-19.
---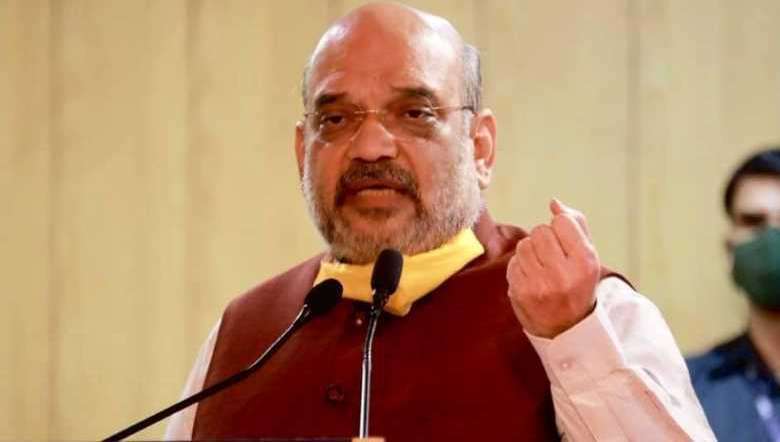 Union Home Minister Amit Shah has tested positive for COVID-19 and is admitted to a hospital in New Delhi on the advice of doctors. The minister took to Twitter on Sunday to inform abou it.
"I request those who came in contact with me in the last few days to get tested for coronavirus and isolate themselves," Amit Shah tweeted.
The minister tweeted in Hindi:
कोरोना के शुरूआती लक्षण दिखने पर मैंने टेस्ट करवाया और रिपोर्ट पॉजिटिव आई है। मेरी तबीयत ठीक है परन्तु डॉक्टर्स की सलाह पर अस्पताल में भर्ती हो रहा हूँ। मेरा अनुरोध है कि आप में से जो भी लोग गत कुछ दिनों में मेरे संपर्क में आयें हैं, कृपया स्वयं को आइसोलेट कर अपनी जाँच करवाएं।
The news of Amit Shah testing positive for Coronavirus came few hours after the Union Health and Family Welfare Ministry issued a statement on Sunday, saying India has recorded the highest ever single day COVID-19 recoveries of 51,255, pushing the total number of recoveries to 1,45,629.
With the highest ever single day increase in recovered patients in the last 24 hours, the recovery rate has seen a new high of 65.44 per cent, the ministry stated.
Coordinated implementation of COVID-19 management strategy by the Union and State/UT governments and selfless sacrifice of all frontline health and other workers and COVID-19 warriors across sectors have ensured that the recoveries are continuously on the rise, the ministry added.
The ministry also stated that the gap between the recoveries and the active cases has seen a steady rise. It said on June 10, 2020, for the first time, the total number of recovered patients exceeded active cases with a difference of 1,573 which has increased to 5,77,899 as on today.
The active cases are the actual case load for India and currently the active cases (5,67,730) account for 32.43 per cent of the total cases and all are under medical supervision either in hospitals and in home isolation, the ministry added.
First Published:
Aug. 2, 2020, 5 p.m.