Manipur reports first COVID-19 death
A 56-year-old patient from Khongjom, Thoubal district becomes Manipur's first COVID-19 fatality
---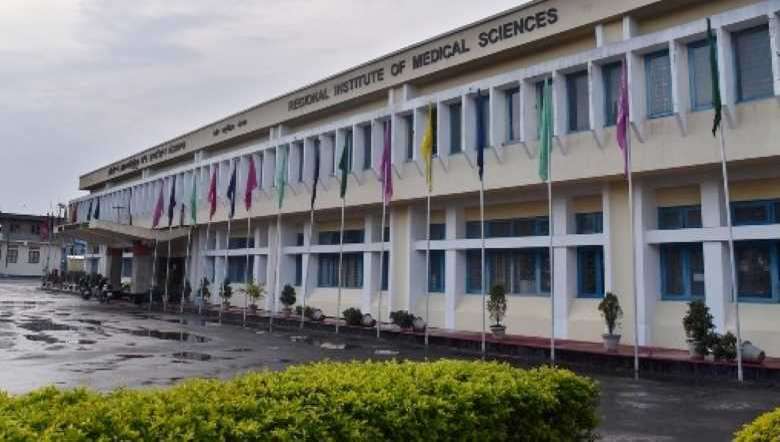 Manipur on Wednesday reported the first death of a COVID-19 patient in the state, at the Covid Care Centre of Regional Institute of Medical Sciences (RIMS).
According to Health Minister L Jayantakumar, the body will be disposed of at the government's Crematorium centre located at Minuthong, Imphal by following the standard operating procedure (SOP).
Family members of the deceased have written to the concerned DC to dispose of the body, in the larger interest of the people, the minister said.
The minister, however, said that the deceased, a 56-year-old man from Thoubal, died due to multiple organs failure and not by coronavirus.
Pointing out that the number of COVID-19 positive cases is rapidly increasing in the state, especially in Thoubal district, Jayantkumar said the government has been making full effort to prevent the spreading of coronavirus in the state.
Some locations have been identified by the government to open new COVID care centres considering the rapid increase of COVID-19 positive cases, the minister said and appealed to the people to provide the locations for setting up the centres.   
The government needs the cooperation and understanding of the public in combating the COVID-19 pandemic, Jayantakumar added.
Asserting that taking up preventive measures as well as saving the patients are both important, Jayantakumar appealed to the public against stigmatising them and support each other to combat the virus attack.
"We cannot leave the COVID-19 positive persons alone," Jayantakumar said.
The man from Khongjom, Thoubal breathed his last around 2 am on Wednesday. He was reportedly admitted to RIMS on May 5 as he was suffering from multiple ailments, including chronic kidney disease and diabetes and he had multiple sessions of dialysis. On July 26, he was found positive for COVID-19, the hospital said.
According to the medical superintendent of RIMS Dr Ch Arunkumar, the cause of the death included chronic kidney disease, respiratory tract infection, COVID-19, Type-2 Diabetes Mellitus and hypertension.
First Published:
July 29, 2020, 9:57 a.m.