PM Modi to launch throughput COVID-19 testing facilities today
These facilities will ramp up COVID-19 testing capacity in India and help in strengthening early detection and treatment.
---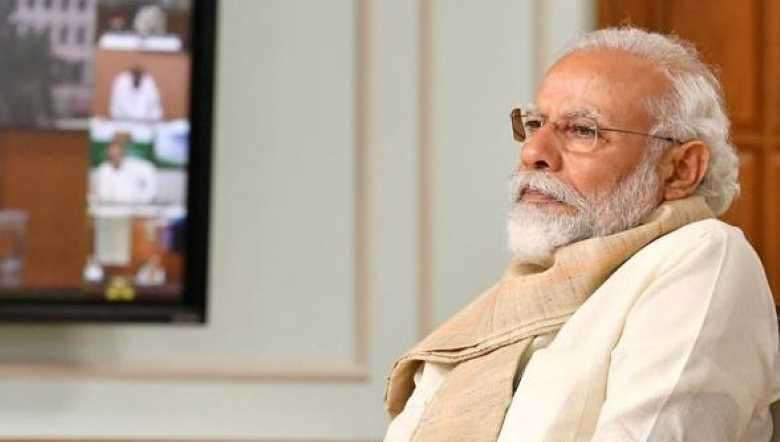 Prime Minister Narendra Modi (PHOTO PIB)
---
Prime Minister Narendra Modi is set to launch high throughput COVID-19 testing facilities on Monday via video conferencing. These facilities will ramp up testing capacity in the country and help in strengthening early detection and treatment, thus assisting in controlling the spread of the pandemic, the Prime Minister's Office said in a release on Sunday.
These three high-throughput testing facilities have been set up strategically at ICMR-National Institute of Cancer Prevention and Research, Noida; ICMR-National Institute for Research in Reproductive Health, Mumbai; and ICMR-National Institute of Cholera and Enteric Diseases, Kolkata, and will be able to test over 10,000 samples in a day, the release stated.
These labs will also reduce turn-around-time and exposure of lab personnel to infectious clinical materials. The labs are enabled to test diseases other than COVID as well, and post the pandemic, will be able to test for Hepatitis B and C, HIV, Mycobacterium tuberculosis, Cytomegalovirus, Chlamydia, Neisseria, Dengue, etc, the PMO stated.
Union Minister for Health and Family Welfare and Science and Technology, along with chief ministers of Maharashtra, West Bengal and Uttar Pradesh will be participating in the event.
Meanwhile, the Health and Family Welfare Ministry on Sunday stated in a release that for the first time a record number of more than 4,40,000 tests have been conducted in a single day. With 4,42,263 samples tested since Saturday till date, the number of Test Per Million (TPM) has further increased to 11,805 and cumulative testing to 1,62,91,331, it said.
And, for the first time, government labs have set a new record of testing 3,62,153 samples. The private labs have also scaled a new high of 79,878 samples tested in a single day, the ministry stated.
The aggressive testing along with ramped up hospital infrastructure by combining public and private sector efforts has enabled early identification and prompt triaging of COVID-19 patients leading to lower fatalities. As a result, the Case Fatality Rate is progressively falling and currently, it is 2.31 per cent. India has one of the lowest fatality rates in the world, the Health Ministry added.
India's recovery rate also rose to a new high of nearly 64 per cent on Saturday, with the highest ever recoveries registered in a single day as 36,145 COVID-19 patients were discharged. This has taken the total number of recovered cases to 8,85,576, the PMO release stated.
The Union government has advised all state/UT governments to keep up with and effectively implement the strategy of "Test, Track and Treat" to contain the spread of COVID-19 in the country.
First Published:
July 26, 2020, 10:30 p.m.