Time to sharpen RTI to fix corruption in the system
'RTI is a wonderful tool to regulate or control corruption rather than completely eradicate it and the important part is to understand when to apply an RTI for it to be most effective.'
---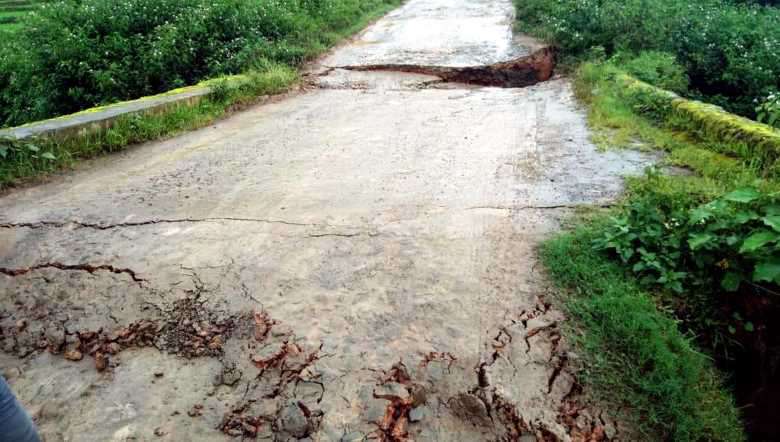 Ever since the Right to Information (RTI) Act was implemented in 2005, common people, mostly activists, have been using it as a strong weapon to fight against corruption in several parts of the country. RTI has helped expose some of the biggest scams in the history of the country. But this strong weapon may have been blunted or is less effective in the case of Manipur. It is time, perhaps, to sharpen it to fight the wrong and make right the system.
"RTI can be used to prevent and expose corruption but it cannot fully eradicate corruption, especially in the case of Manipur," said RTI activist K Seitajit from Imphal in an interaction with the Imphal Free Press.
However, Manjunatha GV, editor of Varthavamsha Arivu, explains in a telephonic conversation to Imphal Free Press the need to understand when to apply an RTI for it to be most effective.
"RTI is a wonderful tool to regulate or control corruption rather than completely eradicate it and the important part is to understand when to apply an RTI for it to be most effective," Manjunatha said.
With the aim to fight corruption using RTI, Manjunatha from Karnataka started publishing the bimonthly journal in 2007. So far the journal has published around 200 corruption cases after obtaining an official report by applying RTI. He said that his intention of flashing corruption from an RTI report is not just to ensure punishment to the culprit of corruption but also "to strive to change the system".
If an RTI is filed regarding the funds of any projects or schemes before it is fully implemented, it can prevent the authority concerned from misusing the funds, as it is like alerting them that the public eyes are on them, Seitajit said.
It may be recalled that the RTI applications filed by activists Yogacharya Anandji and Simpreet Singh in 2008 exposed the infamous Adarsh Housing society scam, which eventually led to the resignation of the then Maharashtra chief minister Ashok Chavan.
In the context of Manipur, "there are many cases in the state where government officials or contractors tried to bargain for their information. In such cases some RTI activists accept the monetary exchange offered and some do not," the RTI activist said.
"Some people are using RTI as a tool to blackmail contractors and government officers," said a Manipur University professor, who does not want to be named.
Speaking to Imphal Free Press, the professor said there might be only a few cases in the state where misused government funds meant for developmental projects and beneficiaries are brought to light by means of RTI. Asserting that RTI has helped in exposing some of the most infamous scams in the history of the country, he said in Manipur there is not a single case of exposing any high-level corruption by means of RTI.
Also, speaking about the State Information Commission, Seitajit said, "When we seek information about the details of properties or assets of a particular person, the Information Commission replied that it is interfering in their personal life. And when asked about the mark sheet or answer paper of any examination, it replied that a third party cannot obtain such information".     
"Currently the post of chief information officer of the state is lying vacant," the RTI activist added.
How to sharpen RTI to fight corruption
Further sharing his experience in Bangalore on using RTI at the right time, Manjunatha explains, "A contractor had decided to build a one-layer road with no steel reinforcements and 35 bags of concrete but when the RTI revealed that it was supposed to be a three-layer road with two tonnes of steel and 75 bags of concrete. The contractor built the road as per the norms mentioned in the work order. And citizens got the best quality road instead of the weak one."
When asked about any threat from people, he replied, "I had received a threat in 2005, before I began publication. That taught me to change the strategy or method in which I worked with RTI. In the years after that, I created a network of people through which we can work securely."
Another RTI activist Venkatesh Nayak, while speaking exclusively to Imphal Free Press, said corruption always happens when there is lack of transparency in the government projects and schemes. In this context, RTI plays a big role in making those projects and schemes more transparent to the public and prevent any sorts of corruption, said Venkatesh, who is also the programme head of 'Access to Information Programme of the Commonwealth Human Rights Initiative'.
The primary purpose of RTI is to establish a general regime of transparency and inform about the working of the government to the citizens, he added.
One of the major areas that RTI has been used is in exposing corruption in the implementation of large government programmes like the Mahatma Gandhi National Rural Employment Guarantee Act (MGNREGA) or road construction projects or diversion of funds for welfare schemes among others.
Venkatesh also informed that 90 RTI activists have been eliminated across the country and many attacked for using RTI intervention and exposing corruption and wrongdoing of the government and the powerful people.
According to the study of statistical data published in the Central Information Commission's annual reports, the total number of RTIs reported by public authorities under the Central government has risen by more than 83.83 per cent from 8,86,681 in 2012-13 to 16,30,048 in 2018-19.
The RTI Act was passed by the Indian Parliament on May 12, 2005 and received Presidential assent on June 15, 2005. It came into force on October 12, 2005.
However, in August 2013, the government introduced a Right to Information (Amendment) Bill which would remove political parties from the scope of the law. Currently no parties are under the RTI Act and a case has been filed for bringing all political parties under it.
First Published:
July 25, 2020, 9:44 a.m.