ATSUM to inspect developmental works, warns of exposing substandard works
ATSUM warns that any lapses and substandard quality of works encountered during the inspection tour will face its wrath.
---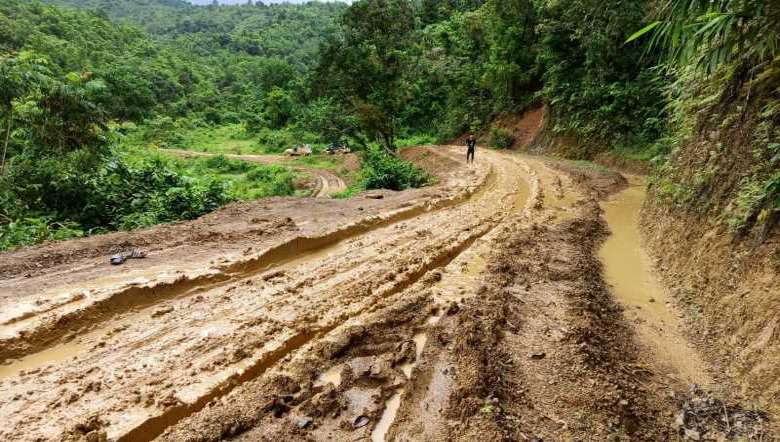 The All Tribal Students Union Manipur (ATSUM) is all set to begin an inspection tour to all the hill districts of Manipur to expose the contractors, work agencies or anyone who are involved in causing lapses and substandard quality of developmental works in the hill districts.
The union on Thursday announced that it will begin inspection to scrutinize the development works undertaken by different departments and ministries under the Centre and the state government.
ATSUM warns that any lapses and substandard quality of works encountered during the inspection tour will face its wrath.
A release issued by general secretary, ATSUM Seiboi Haokip stated nobody should be under the impression that they will be let-off without punishment because of the "leverage they enjoy with politicians or unholy nexus with UGs".
ATSUM had been receiving various complaints from the people that many of the developmental works have not begun and even if it is done the qualities are upsetting, it said.
ATSUM has been keeping a close eye on all the development works undertaken in the hill districts and was shocked to know that these contractors or work agencies are making excuses of blaming the UGs for their failures and using them as a scapegoat to hide their substandard works.
There are instances of making hefty demands, interference and abduction of the workers by UGs, thereby reducing the work progress but that should not be made a pretext for non-performance, the release said. "There should be moderation while making monetary demands and unnecessary hassles because the workers should be avoided keeping in mind the greater benefit of the people from those developmental works," it added.
The union also alleged that the government's monitoring agencies employed to monitor the progress of the works are more inclined to taking bribes instead of punishing the misbehaving contractors.
Alleging that work completion certificates are given without proper verification or without determining whether quality is maintained or not in the works, the release further stated that there is also a trend of giving the works to the kin or cronies of the officials concerned or to have at least a share of percentage.
The release further added that there is a need to stop such practices so that the state can grow and develop at par with the rest of the world, it stated.
ATSUM stated that there is also a need to expose all the corrupt officials or individuals who are responsible for the decadence of the tribal society and expose them with public participation. There can be no development, no growth and no peace if the government is frequently plagued with internal power struggle and conflicts which has become the sad norm of the present government, it added.
First Published:
July 24, 2020, 12:20 a.m.