Community quarantine centres of Khundrakpam Assembly in Manipur to shut down
The community quarantine centres will be shut down from July 25 as no more people of the assembly constituency has claimed that they are returning into the state.
---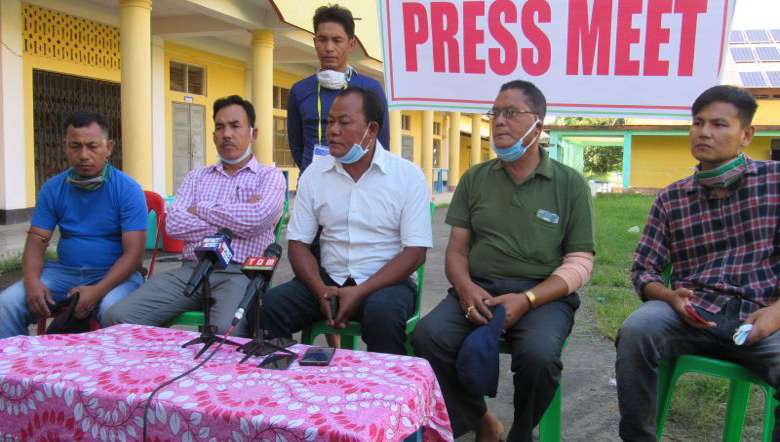 S Inaobi Meetei speaking to the media (PHOTO: IFP)
---
The community quarantine centres of Khundrakpam assembly constituency will be closed from July 25 as no more people of the assembly constituency are returning to the state, said convenor, community quarantine centres management committee, S Inaobi Meetei.
Inaobi was speaking in a press conference held at RK Sanatombi Vidyalaya, Haotel, Pangei on Wednesday. He said for the returnees of Khundrakpam assembly constituency, three community quarantine centres were opened at different places since May 13 under the leadership of MLA Th Lokeshwar. At the three quarantine centres, 275 returnees were registered, of which 230 returnees were admitted, Inaobi added.
At present, 36 returnees are quarantined in the assembly constituency, he said. They will be also sent to their homes for the mandatory home quarantine after receiving the test results in the next 3 - 4 days. The committee has submitted a final report on Wednesday for the returnees of the said assembly constituency to district administration, Imphal East, he added.
He also extended his gratitude to the inmates of the assembly constituency for cooperating with the volunteers during the quarantine period.
First Published:
July 16, 2020, 9:58 a.m.