Strict compliance of safety norms in combating COVID-19
The only way to combat the disease is by to repeat again, improve personal hygiene, change in the social norm, avoiding crowd, leave home only when necessary.
---
By
RK Nimai |
Updated on:
July 14, 2020, 11:06 p.m.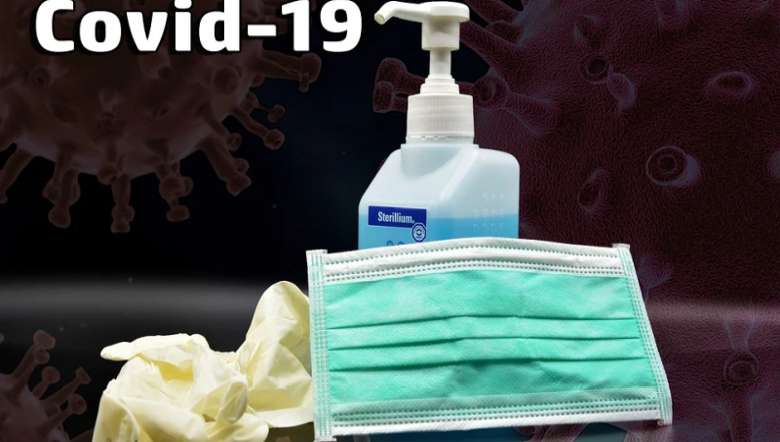 Representational image (PHOTO: Pixabay)
---
When the first COVID-19 positive case was found in Manipur there was a hyper-reaction with streets being blocked and government advisory to remain indoors was strictly followed with the whole of Imphal, nay all parts of the state, looking like a dead place. No one came out in the street and the scene was very different from the usual prohibitory orders under CrPC 144 where people came out in droves to see the curfew in action. But now when the number of cases have crossed 1600 positives, though mostly among the returnees who were accommodated in the quarantines, though some front-line workers have been found positive and when the time for more stringent enforcement of the safety norms is called for; people seem to have taken the disease in their stride and even the basic safety norms have been violated regularly with impunity. The number of persons on the road without masks, even if masks are worn they took it out or even hang them on their eras without covering their nose, vendors keep the mask inside their pocket or purse and put it on only when the police are coming. Such carelessness!
After 239 scientists had made a petition before the WHO to change the advisory as there are possibilities of COVID-19 being airborne, the latter had changed their advisory with the observation that there is no clear indication that the disease is airborne. The scientists also do not claim that there is clear proof that there is airborne transmission but many studies have indicated a possibility and it is always better to take precaution for the worst. Droplets are those above 5 micron or micrometre (1 micron=0.001mm) while aerosols are those below 5 micron. The argument is that aerosols coming out from the positive people through breathing or coughing and sneezing can remain suspended in the air for longer period which can be inhaled by the another person who can get infected. Thus the only way to counter this is by wearing a mask. Face shields cannot help and even if face shield were used mask must also be put on. It is not necessary to put mask all the time. When one is in open space or even on the terrace, it is not mandatory but if one has to be with other persons, using of mask is always recommended. Even if the other person is a family member, friend or relative! The physical distancing required is at least 2 metre from the earlier recommended of at least 1 metre. As aerosol continues to be suspended in the air in close space for longer period, small closed space should be avoided and if can't be avoided these rooms should be properly ventilated. Like the washrooms where exhaust fans should be put into operation and doors and windows, if any, kept open. Mask must be used when one enters such close space or when one is in a crowd, even on road. While driving a car, if the windows are closed there is no mandate to use mask but it is always safer, though a bit uncomfortable.  Using AC should be at the minimum and should be avoided to the maximum.
Personal hygiene continues to be the most important behaviour with proper washing of the hands with soap and clean water for at least 20 seconds. This was emphasised in the early period of the pandemic but its importance now is all the more important. While at home better to use soap and water but if one goes out alcohol based hand rub is a better option. Use as frequently as required; though it may dry the skin! The instruction to avoid touching the nose, eyes and mouth needs to be faithfully followed though not that easy to stop it. One study indicate that on an average a person touches his face about 23 time per hour or once every 3 minutes and it will need a very conscious effort to stop it. Of all face touches 44% involved touching with a mucous membrane, while the remaining 56% related to touching nonmucosal areas. Of the mucosal membrane touching 36% involved the mouth, 31% the nose, 27% the eyes and 6% a combination of these three regions. Thus the chances of transferring the pathogen of COVID-19 if the hand is carrying it are very high, especially when one touches mucous membrane.
On the management side, use of dexamethasone, a synthetic drug has been approved for critical cases. As also the biological Itolizumab, which is to moderate the cytokine storm resulting from the infection. Other drugs used are Tocilizumab, similar to Itolizumab in effect, Remdesivir and Favipiravir. All of these are to be used in hospital conditions only. The efficacy of Chloroquine or Hydroxychloroquine is still unproved despite a series of trials. This is for information only and should not be tried and many of these drugs are costly except dexamethasone and this is to indicate the results of the efforts made all across the globe to manage the disease. All these drugs have contraindications and must be used only under strict medical supervision.
It is to be noted that the death among the young is much lesser. As provided by the New York City health till 13th May, the number of death among 0-17 years is only 0.06%, between 18-44 is 3.9%, 45-64 is 22.4%, 65-74 is 24.9% and plus 75 is 48.7% the highest mortality group. Among all these groups those with underlying health conditions is 75%. In other words, the disease kills those who are older and are already suffering from other diseases. With age, diseases like diabetes, hypertension, etc also affects and one can safely assume that the young without any known disease will be able to survive. The mortality rate of the globe is 7% while for India is 4% and in Manipur it only 0.001% (only 1 death reported).
However, the concern in Manipur is if once community transmission occurs, the old and the infirm will start dying due to the disease brought in by the young to them and it is the bounden duty of all to protect their old and infirm near and dear ones. Technically there is as yet no community transmission but the testing of positive among frontline workers and in a few cases those who were earlier tested negative makes one ponder the possibility of false results and the impact it may have. The front line warriors are taking all the precautions but there is no 100% safety or correctness.
The only way to combat the disease is by to repeat again, improve personal hygiene, change in the social norm, avoiding crowd, leave home only when necessary and not loiter around without specific purpose, maintain physical distancing at least 2 metre, washing hand properly with soap and water frequently or use alcohol based hand rub, wear mask when others are around, etc. While entering close space where others have used, always wear a mask and try to avoid rooms where the air circulation is low.  Keep doors and windows open as far as possible. It is a good thing that gatherings in festivals and rituals were reduced drastically. This is the good sign and indicates that people are ready for the fight. 
First Published:
July 14, 2020, 11:06 p.m.