Ghost beneficiaries in PM KISAN
Such a beautiful scheme of India Government for the welfare of Small and Marginal Farmers(SMFs), has been mired in controversy in Bishnupur District, Manipur, since names of non-existing villagers were found in the list of beneficiaries under 2018 PM KISAN.
---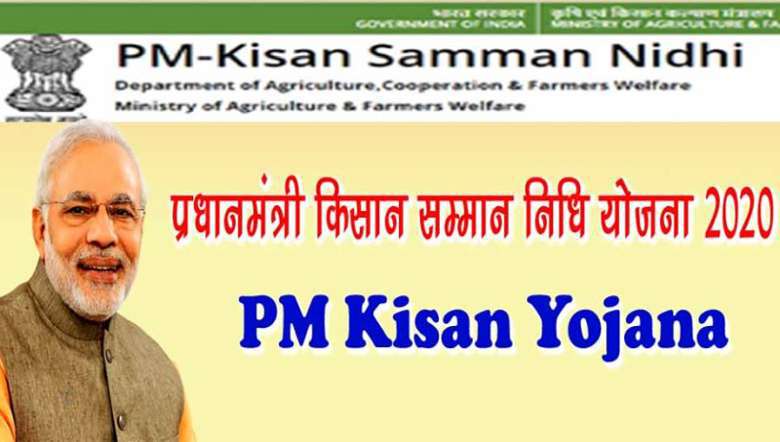 (PHOTO: Facebook)
---
The Pradhan Mantri Kisan SAmman Nidhi (PM-KISAN) is an initiative of the Government of India in which all farmers in the country will get up to Rs.6,000 per year as minimum income support. The initiative was announced by Union Minister Piyush Goyal during the 2019 interim Union Budget of India on February 1, 2019. The scheme will cost Rs.75,000 crore per annum and came into effect from December 2018. Rs.6,000 per year will be paid to each eligible farmer in three instalments and will be deposited directly to their bank accounts, according to the scheme.
The scheme was first conceived and implemented by the Government of Telegana as the Rythu Bandhu scheme, when certain amounts is given directly to the eligible farmers. The scheme has recieved accolades from various organizations for its successful implementation, including the World Bank. Many economists suggest that this type of investment support is better than loan waivers. With the positive outcome of this scheme, the Government of India wanted to implement it as a nationwide project and it was announced in 2019 interim union budget on February 1 by Minister Piyush Goyal. For 2018-2019, Rs 20,000 crore was allocated under this scheme. For the year 2019-2020, the scheme has been revised to benefit nearly 2 crore beneficiaries by allocating Rs.75,000 crore by the Central Government. On February 24, 2019. Prime Minister Narendra Modi launched the scheme in Uttar Pradesh's Gorakhpur by transferring the first instalment of Rs.2,000 each to over one crore farmers in the state.
The objectives of the scheme are: (i) with a view to augment the income of small and marginal farmers (SMFs), the Government has launched a new central sector scheme namely "Pradhan Mantri Kisan SAmman Nidhi(PM-KISAN) " (ii) The PM-KISAN scheme aims to supplement the financial needs of the SMFs in procuring various inputs to ensure proper crop health and appropriate fields commensurate with the anticipated farm income at the end of the each crop cycle (iii) This would also protect them from failing in the clutches of moneylenders for meeting such expenses in the farm activity.
The eligibility criteria are: (i) in the database, the land owner's name, gender (ii) Social classification (ST/SC) (iii) Aadhaar number, bank account number and mobile number etc. ((iv) land record details (v) Jan-Dhan Bank Account number, Aadhaar and mobile number will help in identifying eligible beneficiaries and incomplete claimants (vi) the scheme is sponsored by the Central government. Therefore the farmers have to be Citizens of the Country.
The documents required for the registration are: citizenship certificate, landholding papers, Aadhaar card, and Bank Account details. The categories of higher economic status will not be eligible for benefit under the scheme like all Institutional Land holders, farmer family in which one or more of its member belong categories like: former and present holders of constitutional post; former and present Minister/state Minister and former or present member of Lok Sabha/Rajya Sabha/ state Assemblies/ state Legislative Council; former and present Mayors of Municipal Corporation ; former and present chairpersons of District panchayats; all superannuated/retired persons whose monthly pensions is Rs.10,000 or more. All serving or retired officers and employees of Central Government Ministries/ offices/Departments and its field units Central/State PSEs and attached offices/ autonomous Institutions under government as well as regular employee of local bodies. All persons who paid income tax in the last assessment year and professionals such as Doctors, Engineers Lawyers, Chartered Accountants and Architects.
Controversy of the scheme in Bishnupur District, Manipur
Such a beautiful scheme of the Indian Government for the welfare of Small and Marginal Farmers (SMFs) has been mired in controversy in Bishnupur District, Manipur, since names of non-existing villagers were found in the list of beneficiaries under 2018 PM KISAN. Nodal officer of PM KISAN, Bishnupur district however stated that some beneficiaries who are not residents of Khoijuman Khullen, Khoijuman Khunou( Kwashiphai) and Nachou, villages under Nachou Zila Parishad of Bishnupur Block were wrongly entered in the list of benificeries.
Explaining in detail, the nodal officer stated that inclusion of beneficiaries from other districts/ villages was due to the " miss-match " of beneficiaries in the web portal as there were similar village names in different districts of our state. However, in the current case names of many Pangals (Muslims) have been found in the list of PM KISAN beneficiaries of the above mention villages where not a single pangal (Muslim) family is existed. As such, there is a strong suspicion of some people committing gross manipulation. It is also reported from certain reliable sources that such fraudulent is found in other districts of Manipur too.
One interesting question arises after the clarification from nodal officer PM KISAN of Bishnupur district that how come miss-match in the entry of beneficiaries name crop up though similar village names are there in our state? In the registration form it clearly mentioned the name of the State, District, Sub-Division, Block, and Village No. Zilla Parishad, Gram Panchayat, PO & PS with Pin code of Post Office apart from personal information like Aadhaar, Pan Card, Mobile number and many other documents mandatory for the purpose. At the same time, registration is done through respective district authority. If this is so then, how miss-match is possible?
Ghost beneficiaries in PM KISAN in the entire state
This pandora box was first opened on June 12, 2020 by the KYVO, (Kwashiphai Youths Volunteer Organisation) a very pro-active Organisation working to uphold the welfare of the people.Reacting to the clarification of nodal officer, on June 14, 2020, KYVO ( Kwashiphai Youths Volunteer Organisation) said, the statement of nodal officer PM KISAN, Bishnupur District is a complete flirt, misleading the innocent farmers and unfounded. This seems to highlight that there are ghost beneficiaries in this PM KISAN not only in Bishnupur District but also in the whole state.
Members of KYVO also expressed that  they have seen a little ray of positive hope that such fraudulent may be checked as Chief Minister N Biren Singh has listened to the grievances of farmers and  held a meeting on July 8 with the members of Bharatiya Kissan Sangha ,Manipur Prant to curb the menance of ghost benificeries in PM KISAN. They are contemplating that the concern authority will  address the situation timely and book the culprit (if any) so that real farmers may get benefit of this beautiful scheme.
It may be mentioned that the Union Agriculture Ministry had recently asked the Assam government for a report and a probe into a potential fraud in PM KISAN, which allowed non-farmers to get cash in the state as authorities halted further payments.
First Published:
July 13, 2020, 3:04 p.m.