Now, Manipur permits social gathering with Covid appropriate behavior; night curfew to continue
The new Covid-19 guidelines and SOP in Manipur to remain effective till December 21.
---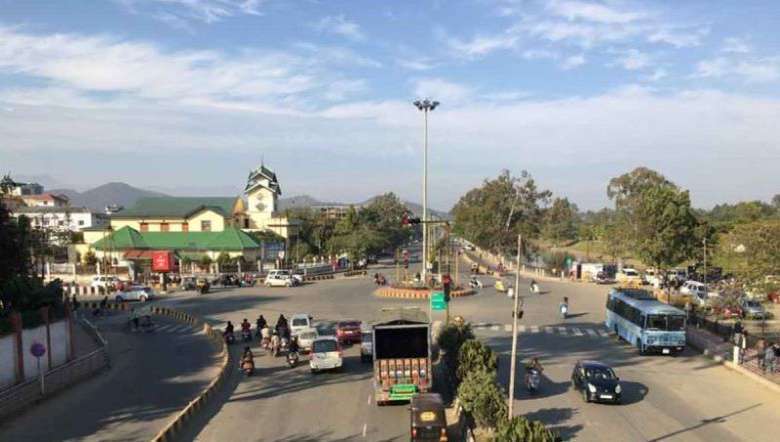 (Photo: IFP)
---
Manipur Home department has issued a new standard operating procedure (SOP) that allows public gathering with 50 per cent capacity in a closed space while maintaining COVID appropriate behaviour.
The new order issued by state Home department mentioned that the new SOP will remain effective till December 21.
It mentioned that the chairperson, state executive committee of the State Disaster Management Authority in exercise of the power conferred under Section 20(2)(a) of the Disaster Management Act, 2005 had issued order on October 21 which vaidity was extended till November 21 in connection with the order issued on October 4 that listed out permitted activities, Standard Operating Procedure to be followed and restriction imposed.
It also said that test positivity rate remained below 5 per cent for some days now and absolute numbers have been declining.
In partial modification of the previous order, chairperson of the State Executive Committee of the State Disaster Management Authority has permitted opening of swimming pools, except for competitive training with the permission of State Youth Affairs and Sports. Social gathering is allowed subject to the organiser or the host ensuring that Covid Appropriate Behaviour which is maintaining hand hygiene, wearing of face mask, maintaining physical distance between one another and others are followed by all present in the venue, it added.
The gathering should be held preferably in open spaces or halls. In case of organising in closed space the number of persons inside should not be more than 50 per cent capacity of the space or hall.
Religious places may also be opened subject to the concerned authorities of the religious establishment ensuring that COVID Appropriate Behaviours are followed by the devotees present in the temple or church or mosque and others. It said open spaces or halls should be preferred venue for religious gathering. However, the number of persons should be not more than 50 per cent if the gathering is held in closed spaces.
Night curfew will be strictly enforced from 10 pm to 4 am.
For opening of schools, colleges and other educational institutes, it shall be as per notification issued by secretary, Higher and Technical Education department that was issued on November 9, it added. Opening of all activities is subject to strict adherence to Covid Appropriate Behaviour and SOP prescribed for the activity. It also mentioned that the deputy commissioner will issue necessary orders and superintendents of police will take necessary action to implement the order strictly.

 
First Published:
Nov. 21, 2021, 9:25 a.m.