Nagaland logs 13 new COVID-19 positive cases, 14 recoveries
Nagaland's COVID-19 caseload reached 31,951 on Tuesday, including 673 deaths and 180 active cases.
---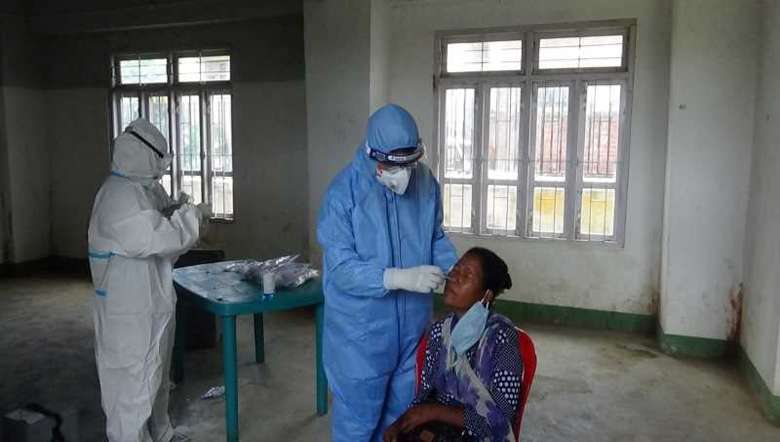 (File Photo: IFP)
---
Nagaland on Tuesday recorded 13 new COVID-19 positive cases, pushing the state's tally to 31,951, while 14 new recovered cases pushed the cumulative number of recovered cases to 30,035, according to the state COVID-19 bulletin.

A total of 656 test results were received on Tuesday, of which 13 were found positive for COVID-19. The day's positivity rate is 1.98 per cent, as per the bulletin.

The new COVID-19 positive cases included nine from Dimapur, two from Kohima and one each from Kiphire and Wokha. Among the new recoveries, six recovered cases were from Dimapur, four from Phek, three from Wokha and one from Kohima.

No COVID-19 related death was reported in the state on Tuesday and the death toll remained at 673. A total of 16 patients with COVID-19 positivity have also died but their deaths were not due to COVID-19.

Of the confirmed COVID-19 cases in Nagaland, 180 cases are active while 1,047 cases have migrated to other states, as per the bulletin.

 
First Published:
Nov. 9, 2021, 6:08 p.m.