AR celebrates Diwali, Ningol Chakouba
The Assam Rifles battalions of Churachandpur Sector distributed sweets and other essential items to 328 children and 25 elderly people of 10 orphanages and old age homes across Bishnupur and Churachandpur districts
---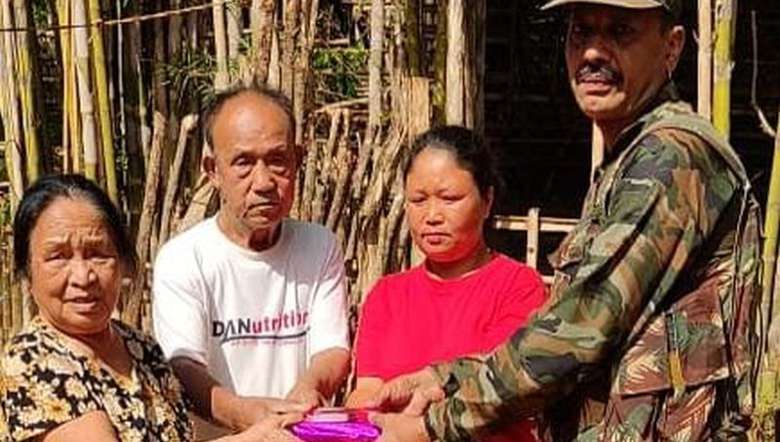 Churachandpur Sector Assam Rifles under the aegis of IGAR (South) celebrated Diwali and Ningol Chakouba with children and elderly people at Bishnupur and Churachandpur on Thursday, stated a release issued by IGAR (South).
In this festive season, battalions of Churachandpur Sector distributed sweets and other essential items to 328 children and 25 elderly people of 10 orphanages and old age homes across Bishnupur and Churachandpur districts, it stated.
5th Assam Regiment war veteran of 1971 Indo-Pak War Letkholal was greeted on Diwali at his residence by the troops of Churachandpur Battalion, it added.
First Published:
Nov. 4, 2021, 11:05 p.m.