Tamenglong Drinking Water Project: Poor quality construction found
The inspection team found that the constructed fencing wall was of low quality. It was found that water was leaking from the dam and the plaster was coming off from the walls.
---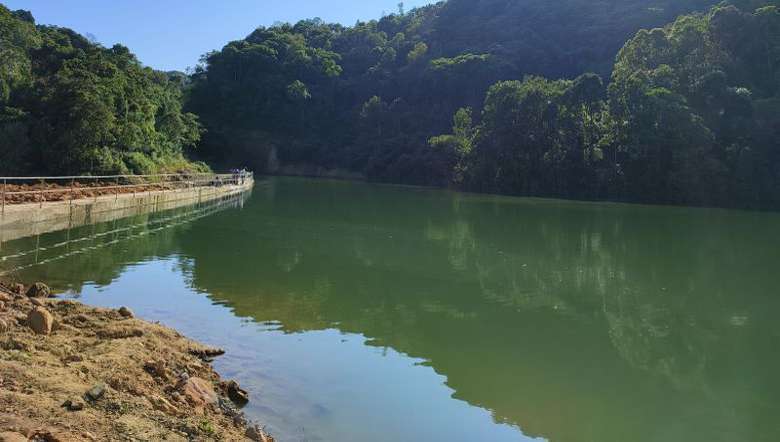 (PHOTO: IFP)
---
Tamenglong Drinking Water Project, one of the most ambitious projects of the Manipur government launched under the 'Go to Hills' mission to provide safe drinking water to every household in Tamenglong district, was found being implemented by using sub-standard quality construction material.
The Rs 39.8 crore water supply project at Gaidai Hills range (Joulen) and Khoupilong was started in 2019 under Non Lapsable Central Pool of Resources (NLCPR) Scheme of the DoNER Ministry and was to be completed within 2021. The water construction project is taken up by Keystone Private Ltd. 
An inspection carried out on Monday by a team of Tamenglong Concern People's Forum (TCPF) and the media fraternity in Tamenglong district found that the drinking water supply project being constructed at Gadai Hills range near Tamenglong town, was found to have been carried out by using low quality construction material.
The inspection team found water leakage in the constructed dam wall and the plaster coming off from the walls. Also, while water pipes were found to have been installed in some areas, many pipes were also found lying on roadsides.
(PHOTO: IFP)
The team expressed concern over the less overflow of water from the dam at the end of monsoon season.
Following the finding of the inspection team, TCPF member Nehemiah Panmei said, "The PHED has given the assurance that all the loopholes will be rectified since the project is yet to be rectified."
The catchment areas have to be properly developed and protected as well, he added.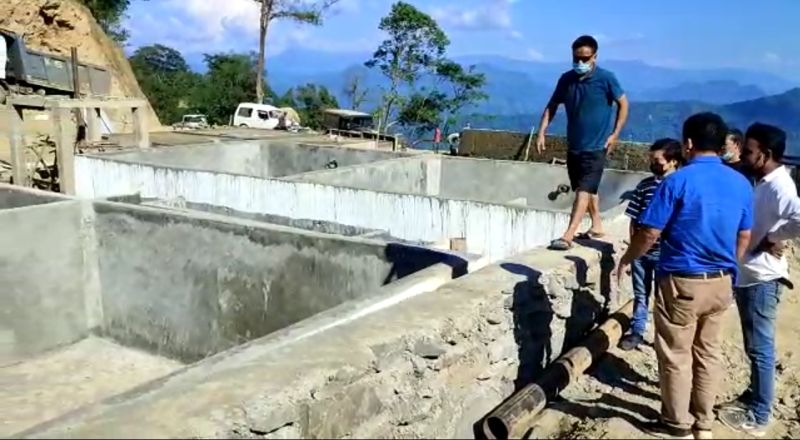 While drawing the attention of the government to ensure proper construction and maintenance of the catchment areas, he urged the government to sanction separate funds for preserving and protecting the catchment areas.
Tamenglong district HQ has been facing the problem of lack of proper water supply even in town areas. However, the PHED has failed to ease the suffering of the people faced with acute shortage of not only drinking water supply but also water for domestic use.
Taking serious note of the major issue of the people, the Imphal Free Press has been highlighting the problem of water scarcity and the plight of the people living in the district in its exclusive reports and editorial. IFP had also pointed out the need of a state-specific comprehensive master-plan for water involving multiple departments so as to evolve an integrated strategy for rejuvenation of springs in the hills, afforestation of catchment areas of the major rivers and widespread rain-water harvesting schemes.
Read:
ALSO READ
First Published:
Oct. 12, 2021, 4:04 a.m.