How teachers can act as conservationists and build green warriors
There is an urgent need to push for environmental education, as education is the best way to create awareness. Go explore and teach the children to identify all living things.
---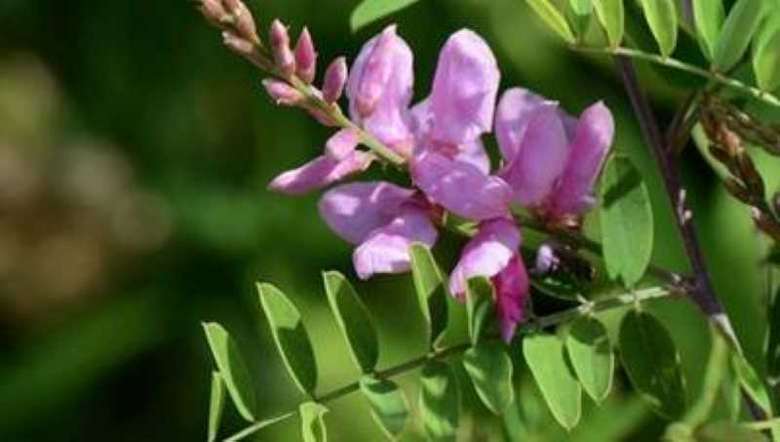 OUR ENVIRONMENT is degrading rapdily and the conservation of nature and wildlife is not taken seriously by most of the people. We have already crossed the carrying capacity level in most parts of the world. In order to mitigate the impacts of severe environmental issues, we have to impart environmental knowledge at every stage of educational institutions. The best way to spread awareness on environmental education is through education.
Education can provide better awareness of a variety of ecological issues that take place daily. Everyone in society, including kids, youths, adults and mature people, can understand and become aware of the various environmental issues if they get proper education on it. Education can give the right knowledge on how natural environment functions, and how human beings can deal with behaviour and ecosystems for sustainability. Everyone has a responsibility to protect the environment, but students are in a unique position to do so, because they are the future of our planet.
Taking a prodigious role in education system, teachers have a valuable role to play in conservation, preservation and spreading awareness to students. Teachers play great roles in moulding the character and personality of the students. It is the teacher who energizes the school environment and stimulates the physical, mental, emotional and social responses of the pupils. Those who are students now, one day, will be the future of the world. So, our students need to be knowledgeable of older people. Here we will discuss how teachers can act as an effective conservationist. In short, teachers themselves should be role models to their students as a conservationist to motivate their students in various conservation activities.
Teachers can easily spread awareness of a healthy environment either within the school, or in the community at large in the theoretical and practical forms. While teaching the subjects in the curriculum and involving in co-curricular activities, teachers can highlight the horrible effects of pollution, climate change, ozone layer depletion, deforestation and other issues.
Students should be made to understand that small creatures, birds, animals, insects, plants etc. have a role to play for a healthy environment. Extinction of a small creature may cause irreparable consequences to food chain system as well as in ecosystem. In this way, the teacher becomes an effective and powerful means in preparing the students, their guardians and members of the society to maintain a healthy environment for the benefits of the present as well as future generation.
It is the duty of teachers to identify the right ways and means for educating and preparing the students for sustainable environmental education. Teachers should sensitize their students on various alarming environmental issues. They should also encourage students to go green, plant trees, protect wildlife and to act as a green warrior.
As long as the attitude of a man remained positive towards the natural environment, there was no disturbance in his life. A carefully designed learning system through which youngsters are exposed to various aspects of environmental conservation would help them develop a deep understanding of it. Children should be made aware of the threats of environmental degradation and should encourage to act responsibly. Environmental awareness should be a part of the curriculum in all schools. This will encourage young people to engage in their environment to protect it and can help communities become more environmentally aware. A child should not only be taught the name of a flower or animals, rather he/she should know why that flower or animal are important in the ecosystem. If nature is good, we will all be good. Therefore, all the students, have a duty to ensure that our environment is free from pollution and other detrimental factors.
ALSO READ: Celebrating Wildlife Week: How deep is our bond with the environment?
Hence, all teachers in the school, colleges and universities are expected to play a significant roles in environmental conservation and sustainable development. As, these issues are closely related to national development, teachers should take due interest in all conservation issues in this respect. However, in order to create a healthy environment, the teachers have to foster a love for the natural environment among their students and to train them to appreciate nature. The role of a teacher does not end with teaching alone as far as environmental education is concerned. When it comes to educating kids, one of the most effective ways to teach conservation measures is not to preach, but to actively teach them about nature and the importance of its conservation through fun activities. With minor changes and wiser choices, teachers can help students make a bigger impact on the environment. When schools encourage and support positive environmental efforts, everyone wins — students, teachers, parents, community members, and our world. If the students feel motivated to do so, they have an optimistic outlook that they can make the earth a better place.
Here are some suggestions and activities that can motivate our students to become green warriors.
1. Teacher should make it very clear to every student that he is a part of environment and if he protects the environment, the environment will protect him otherwise everyone has to face the repercussions.
2. Awareness should be given to pupils about the roles played by wildlife and other living creatures in maintaining the ecological balance of nature. It should be clearly mentioned that any harm to the wilderness can pose a threat to the entire ecosystem of a region.
3. Teacher should teach the causes of deforestation, depletion of wildlife, global warming, ozone layer depletion and other major environmental problems and ways to combat them.
4. Teacher should direct each student to plant a tree on his/her birthday or other observation every year either in school (or) elsewhere and nurture its growth.
5. Teacher should make aware of the diseases and consequences of air water, soil, nuclear and other chemical pollutions.
6. Students should be made aware of various government's initiative toward protection of environment/wildlife, constitutional provisions for the protection of environment, forest and wildlife and the fundamental duties of every citizen towards protect.
7. Teachers should organise Eco-club's activities, Nature camp, project work, workshops, quiz/painting/essay competitions, environmental labs, debates etc., to provide proper information and knowledge to the students.
8. Teacher should encourage their students to watch TV serials and documentaries related to wildlife and nature broadcasted on Animal Planet, Discovery Channel, National Geographic Channel etc.
9. Go exploring and teach your children to identify local plants, trees, fish species, birds, or animals and ways to protect them.
10. Teachers should promote dustbin culture to be followed by at various places like bus stands, public places.
11. Teacher should give instruction to students to avoid excessive use of polythene bag and other materials made of wildlife products like skins, fur, bones, tusk wildlife trophies etc.
12. He should conduct regular field visits to Zoos, National Parks, Orchidinariums, industries and polluted areas to enable the students to fuel the need and importance of environmental protection.
13. Celebration of important days relating to environment viz World Forest day, World Environment Day, Wildlife Week Celebration should be made a practice to all students.
14. Teacher may motivate and train the students for recycling of used items at home and school.
15. Teacher of higher institutionsshould encourage their studentsto educate their parents, friends, guardians and other member of the society about environment education.
16. Students need to promote the habit of vegetarianism, wildlife photography, social service works, rescue of wildlife etc.
17. They can even donate money and time to support government and environment-friendly organizations. By doing some of the above mentioned steps, not only do you get to spend quality time with your children, but they also develop a positive opinion about nature, and hopefully, they will be encouraged to take concrete steps to protect environment in the coming years.
(The views expressed are personal)
First Published:
Oct. 6, 2021, 1:11 p.m.