Relief materials, financial assistance provided to Moreh fire victims
A fire incident on September 30 near Galngam Lentol in Moreh rendered several homeless.
---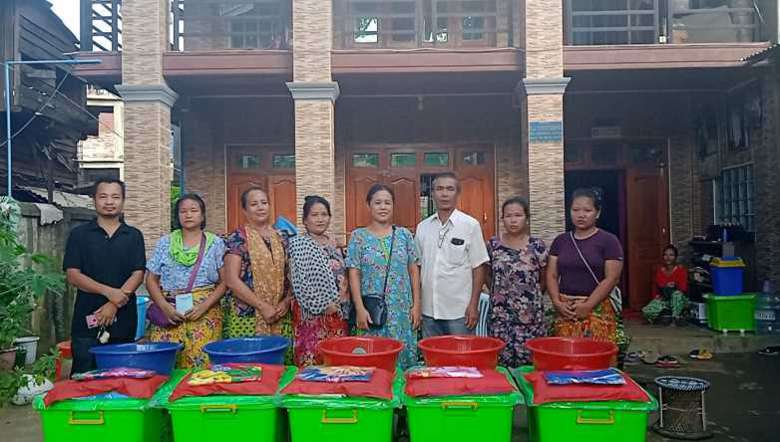 Relief materials and financial assistance were provided to fire victims of Gamnom Veng, Moreh Ward No II by ADC Chandel former member, Cecilia Chinneivah Haokip on Monday.
Multipurpose container boxes, blankets, plates, utensils and other kitchen wares were provided to the fire victims who became homeless in a fire incident that happened on September 30 at around 1:40 am near Galngam Lentol and a school in the adjoining areas.
Cecilia, who is also the proprietor of MS Haokip Gas Service, Moreh, extended financial assistance to Netaji Memorial English High School and handed over a temporary consumer card for LPG as the cards were already damaged in the fire. She also assured the fire victims that her gas agency will provide new 'gas consumer cards' to them at free of cost.
It may be mentioned that four houses, one school and one office building of Zou Presbyterian Church were reduced to ashes in the fire incident on September 30. The houses belong to Chinlangmung Taithul, John Ngamkhosei Haokip, Anthony Seithang Lhanghal and Lynda Simte.
First Published:
Oct. 5, 2021, 8:30 a.m.