AR foils cross border smuggling
The Assam Rifles troops seized 109 bags of Betel Nuts dumped in the jungle. T
---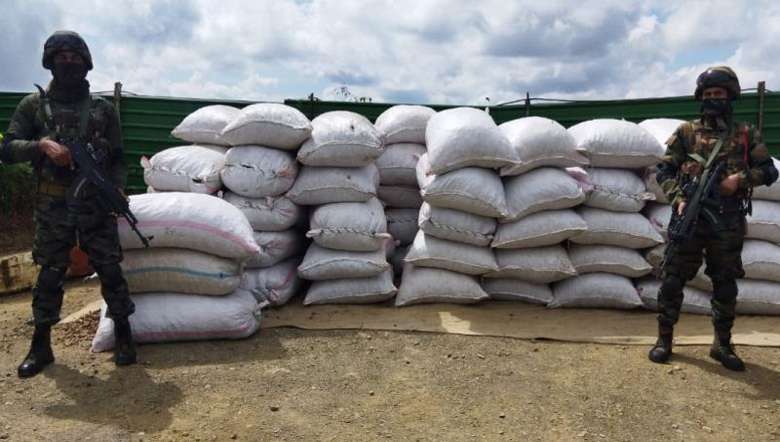 The Tengnoupal Battalion of Assam Rifles under the aegis of IGAR (South) foiled cross border smuggling of contraband near the Indo-Myanmar border close to Kulyang village in Tengnoupal district on Sunday, stated a release issued by IGAR (South).
It stated that during a search operation, the Assam Rifles troops seized 109 bags of Betel Nuts dumped in the jungle. The bags contained 7,182 Kg betel nuts, it further stated. The seized contraband was assessed to be worth approximately Rs 40 Lakh. The seized contraband was handed over to Custom Preventive Force, Moreh for further legal action, it stated.
Meanwhile Assam Rifles Battalions of Churachandpur Sector under the aegis of IGAR (S) extended life saving medical assistance at two different locations in Churachandpur district on Monday.
A 38-year-old male was bitten by a poisonous spider at K Hengnol village and was having symptoms of vomiting and swelling. He was rushed by villagers to the Assam Rifles medical centre immediately for medical aid. In another incident, Khuga Battalion provided emergency medical aid to an elderly woman of remotely located border village Zou Khunou, who complained of weakness and dizziness, it stated. Assam Rifles medical team at Zou Khonou provided her immediate medical care and stabilized her condition, it stated.
In the meantime, Shangshak Battalion under the aegis of IGAR(S) conducted a medical camp at Mawai village, Kamjong district on Monday, it stated.  
Medical team from Assam Rifles carried out the health checkup of the locals and distributed the medicines, it stated. The individuals suffering from severe ailments were referred for a detailed checkup in civil hospital. The camp culminated with distribution of medicines, it added
First Published:
Oct. 4, 2021, 11:37 p.m.