Bhakta Charan Das in Imphal to meet Manipur Congress leaders for state election
AICC in-charge of Manipur Bhakta Charan Das along with AICC poll observer for Manipur, Jairam Ramesh will be meeting all the party leaders in Manipur.
---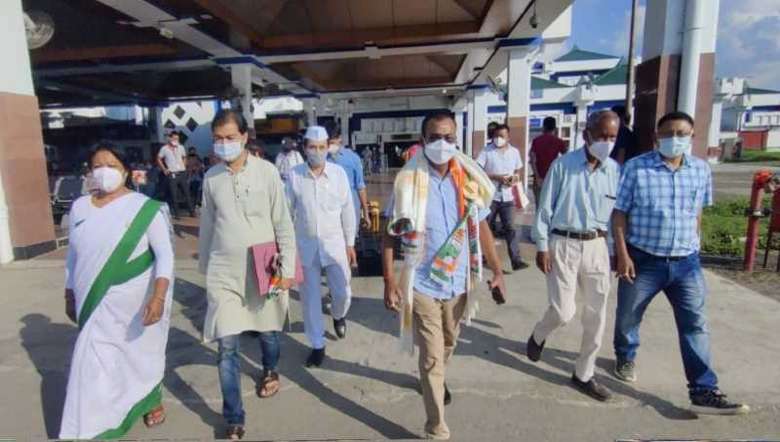 All India Congress Committee (AICC) in-charge of Manipur and former Union Minister Bhakta Charan Das arrived in Imphal on Sunday.
Das was warmly received by Manipur Pradesh Congress Committee (MPCC) general secretary Aamir Hussain; MPCC secretary Sanglakpam Preshyojit; MPCC state coordinator of social media department, Malemkhomba Salam; OBC department chairman, Gunamani; and  Seva Dal volunteers at Imphal airport.
On arrival, Das said that the election process for the upcoming assembly election in the state has already started. He also said that AICC poll observer for Manipur, Jairam Ramesh is already in Manipur for the election and they will be meeting all the leaders of the party as well as the different sections of party during their stay in the state.
Jairam Ramesh landed in Imphal on October 1 and attended a 'one-day unity/booth level workers conference' held at Uchiwa Kabui Khul on the same day.
First Published:
Oct. 3, 2021, 11:17 p.m.